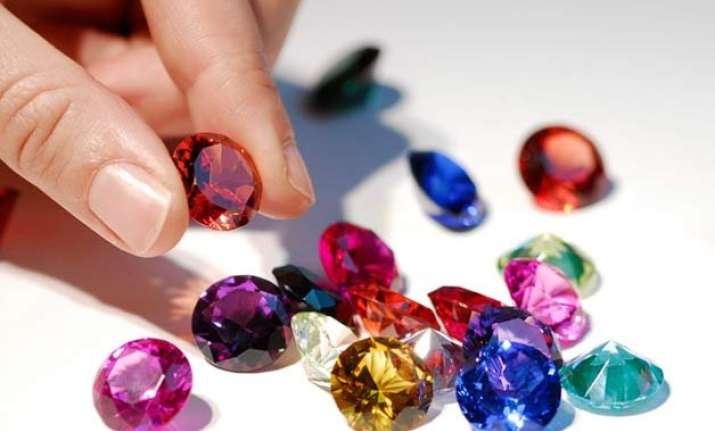 Nowadays, it is quite easy to find out which birthstone or gemstone one should wear to get prosperity in life. For this one can either contact a learned astrologer or seek information online.  
However, there are many other important things that one should know and take care of much before wearing a gemstone. For example, what should be the weight of the stone, what is the auspicious time to wear a stone and how to check whether the stone is favourable or not, etc.  
These and many other things should be considered much before wearing a birhtstone to avoid any adverse effect of the precious jewel on your life.  
ALSO CHECK: IndiaTV Astrology
Below-given are the points that one should watch for before wearing a gemstone –
1) One should wear a gemstone only in 'Shukla Paksh' (i.e. in the bright half of the moon). Irrespective of the stone that you'll be wearing, it is important that it may be worn in the bright lunar phase of the moon only.  
2) The stone should be worn only in one or maximum two hours after sun rise. The preferable time is morning 6 to 8. The day should be as recommended by the astrologer consulted.  
3) For weight of the gemstone, a very simple calculation is required. Divide your body weight by 12 and whatever number comes, minimum that much should be the weight of the gemstone in 'rati'. For example, if your current weight is 60 Kgs, then on dividing it by 12 you will get 5. So, this means that atleast a gem weighing 5 'rati' should definitely be worn.
4) Only those people should wear birthstone/gemstone who have an ongoing problem in life and which is not changing even after making constant efforts against the same. If the problem is momentary or an outcome of lack of effort then a person should rather concentrate on doing hard work.  
5) The ring carrying the stone should be such that it may allow the stone to touch your skin. It should neither be too tight nor too loose. One should not take out the ring out of the finger unless and until it is really required.
6) One should always consult a wise astrologer before wearing a gemstone and consult well before going for a gem as these can affect one's life adversely also. Special precaution should be taken in case of gemstones with strong energies like – Blue Sapphire ('Neelam') and Yellow Sapphire ('Pukhraj').  
7) To check the suitability of the stone, you can keep it under your pillow for at least three days and if there are no nightmares then it means that the gemstone will leave a positive effect but if you see scary dreams or nightmares then you are advised to consult an astrologer before adorning the stone.
8) The most important point that one should always keep in mind before wearing a gemstone is that there should be no expectation of a magic from the stone. Life does not change immediately after wearing a gemstone. The stone only helps in clearing obstacles or in providing you the necessary inner strength or quality to overcome them.