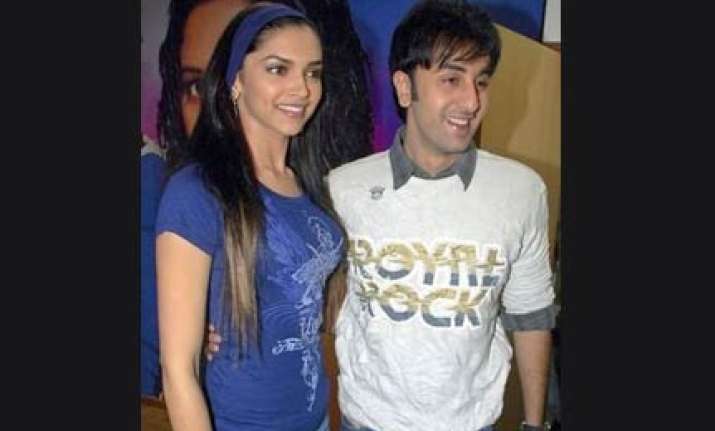 It was an awkward moment for ex-lovers Deepika Padukone and Ranbir Kapoor to be at the same place (in Delhi) at the same time. After doing  their best to avoid each other in Mumbai, it was sheer coincidence that the two landed in the same hotel in Delhi, reports Mid Day. 
Deepika landed in Delhi last week for the shooting of Break Ke Baad with Imran Khan. A few days later, her ex Ranbir checked in at the same hotel. He was accompanied by director Imitaz Ali and had flown down for a reconnaissance trip for their next film together.
The day Ranbir checked in, Dippy was out on location all day and returned to the hotel only late at night. It was only after being in Delhi for a day that the Kapoor lad learned that his ex-gal and he were sharing the same hotel. No one is sure if that is the reason he checked out the following day and shifted into his sister Riddhima's newly done up apartment.
A source close to the actor confirms, "He wanted to spend time with his sister and thought it was better to stay at her place. Since he's been out of the country for over two months, it was a good time to catch up with Riddhima. He didn't check out of the hotel because Deepika was staying there."
Although one can't help wonder if RK did check out of the hotel just in case his new love Katrina Kaif found out who else was staying there. It really isn't the best of scenarios to explain to your current gal that you are out of town and are breathing the same air as your ex.