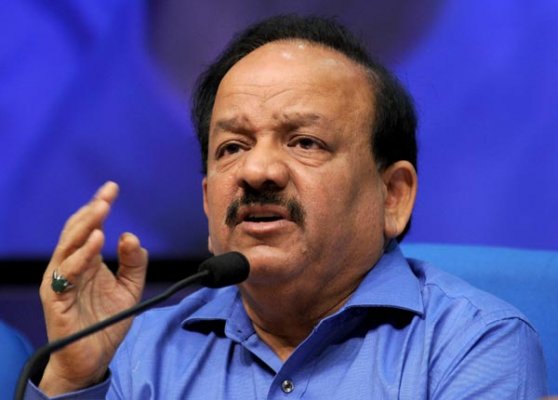 Barcelona: Underlining the plans of the Indian government to eliminate Tuberculosis from the country, Union Health Minister Harsh Vardhan today announced 'TB-Mission 2020'.
Vardhan was speaking at WHO's Global TB Symposium titled 'Moving out of the box to end global TB epidemic: with post-2015 strategy' here.
"While I am all for having a long-term perspective, I am not interested in something that may or may not be achieved in 2035 or 2050. I have instructed anti-TB mission officials to work hard to achieve considerable success over the next five years under the evolving 'TB-Mission 2020'," he said.
Efforts are being taken by the Indian government to provide free diagnosis and treatment as well as nutrition support and relevant financial enablers to the patients from government and private hospitals, he added.
The Health Minister was joined by his South African counterpart Aaron Motsoaledi who addressed the 45th Union World Conference on Lung Health.
Vardhan emphasised that the solution to lung-related health challenges lie in bringing together all the stakeholders, namely, the health care professionals, policy makers and the communities they serve.
"That is why we are intent on developing a large social movement over health," he said.
The delegation comprising Indian and South African ministers also chaired a meeting of technical experts from BRICS countries.
Tuberculosis control was also declared as the dominant agenda for the upcoming meeting of BRICS Health Ministers in December.