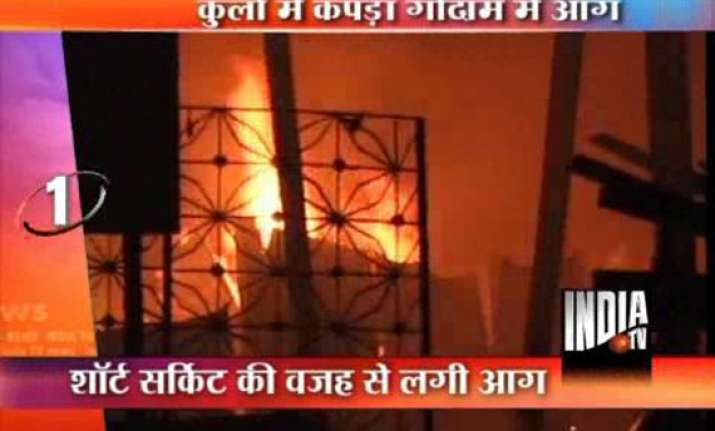 Mumbai, March 11 : A devastating fire on Saturday night gutted a textile godown in Kurla completely.
 
The fire also spread to nearby shops, but there were no casualties.
 
Local eyewitnesses said, the fire was caused probably by a short circuit, and oil drums were kept outside the godown, it suddenly flared up.
 
Sixteen fire engines went to the spot to douse the fmales.