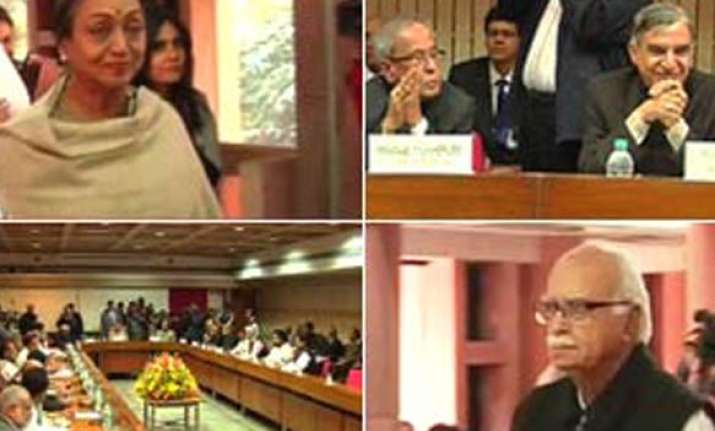 New Delhi, Feb 20:  The government has finally given in to the Opposition's demand to set up a Joint Parliamentary Committee (JPC) probe into the 2G spectrum scam.
At an all-party meeting called by Lok Sabha Speaker Meira Kumar in New Delhi today, the government conveyed to the Opposition that it will move a resolution for JPC in the House on February 22, which will be followed by a discussion on the floor of the House.
The meeting was called just a day ahead of the crucial Budget Session that begins on Monday. The Speaker urged for an end to the deadlock over JPC and restoration of normalcy in Parliament. During the Winter Session, the government's no to a JPC inquiry into the 2G spectrum scam led to a complete paralysis of Parliament with less than ten hours of business being conducted.
After indications emerged that the UPA government may agree to the formation of the JPC to probe the 2G scam, the BJP had also been talking of inclusion of the Commonwealth Games scandal and the Adarsh Housing scam also in its ambit.
But ruling out this option, Parliamentary Affairs Minister PK Bansal said on Saturday that according to rules of procedure of Parliament, a definite issue is needed to be mentioned in the motion and there cannot be a probe on a general issue like corruption.  PTI