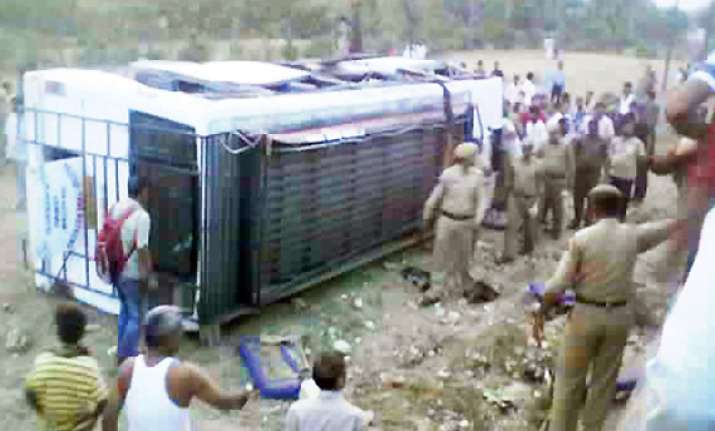 Jammu, Nov 24: At least 16 people were killed and 44 others injured when a bus carrying a marriage party rolled down into a deep gorge in Jammu and Kashmir's Udhampur district Saturday evening, police said.
The bus was carrying 60 people to Dudu Basantgarh, about 110 km north of Jammu, when it skidded off the road and rolled down into the gorge.
"The bus rolled down about 300 feet into a deep gorge," said a police officer.
Twelve people were killed on the spot, while four others died of injuries, and 44 others, including the bridegroom, were injured. The police and Central Reserve Police Force (CRPF) units immediately started the rescue operation.
"There are chances of the toll rising," said the officer.
Jammu and Kashmir Governor N.N. Vohra and Chief Minister Omar Abdullah have expressed grief and sorrow over the loss of lives.
Mountainous roads in Jammu region are notorious for road accidents. These are mostly attributed to over-loading of passenger buses, poor maintenance of vehicles, and shabby road conditions coupled with lack of skills to drive in mountainous conditions.