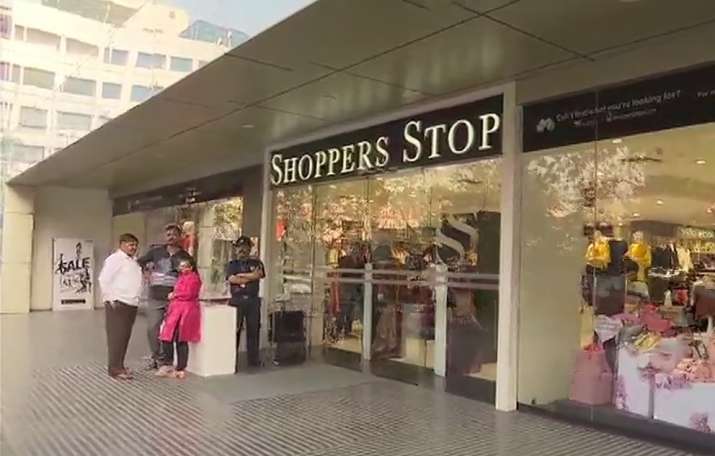 The Central Bureau of Investigation (CBI) on Sunday started conducting searches at Brady House branch of Punjab National Bank (PNB) in connection with alleged Rs 11,400 crore fraud by Nirav Modi company, sources told ANI.
According to the news agency, the CBI officials today questioned five PNB officials, including the General Manager of Brady branch, along with concerned officials of Nirav Modi's company. The CBI search at the branch is expected to continue till morning, reports said. 
The investigative agencies have launched a probe into at least 200 shell firms and "benami" assets. 
The Enforcement Directorate (ED), which continued its searches against Modi, Choksi and their companies for the fourth day today and seized diamonds and gold worth Rs 20 crore, is also moving to attach at least two dozen immovable properties under the Prevention of Money Laundering Act (PMLA). 
The ED today raided at least 45 premises, including jewellery showrooms and workshops, across the country. 
"As many as 29 properties -- of Modi, his family members and companies -- that have been provisionally attached by the Income Tax department, are being assessed by the ED under the PMLA. A few more assets will be attached soon under the anti-money laundering law," a senior ED official said. 
He added that the ED and the I-T department had zeroed in on about 200 dummy or shell companies in the country and abroad that were being used to route or receive funds as part of the alleged fraud. 
It is suspected that the shell firms were being used by the accused to launder money and create "benami" assets in the form of land, gold and precious stones, which is now being probed by the tax department.
Both the ED and the IT department had formed special teams to investigate the case, sources told PTI.
ED conducted searches at Gitanjali Gems stores, located in malls across the nation.
The ED has seized diamonds, gold jewellery and other precious stones worth Rs 5,694 crore till now in the case. 
The I-T department yesterday attached nine bank accounts of Gitanjali Gems, its promoter Mehul Choksi and others in connection with a tax evasion probe against them. 
It had also attached 29 properties and 105 bank accounts of Modi, his family members and firms owned by them. 
Modi, Choksi and others are being investigated by multiple probe agencies after it recently came to light, following a complaint by the PNB, that they allegedly cheated the nationalised bank to the tune of Rs 11,400 crore, with the purported involvement of a few employees of the bank. 
Also read | PNB-Nirav Modi Scam: ED raids 45 locations; 200 shell firms, benami assets under scanner
Balance sheets, electronic data of Gitanjali group under CBI scrutiny
The CBI has set up a team to examine balance sheets and electronic data of Gitanjali group of companies and its India-based 18 subsidiaries headed by Choksi.
The move is a part of the investigation to unearth the trail of the $754.92 million (Rs 4,886.72 crore) funds raised by the Gitanjali group through foreign branches of Indian banks against Foreign Letter of Credits (FLCs) or Letters of Undertaking (LoU) given by PNB. 
The digital records and balance sheets running in thousands of documents linked to Gitanjali group of companies - indicating Gitanjali Gems Ltd raised $335.06 mllion (Rs 2,144.37 crore) through LoUs and $89.86 (Rs 575.11 crore) through FLCs; Gili India Ltd $88.54 million (Rs 566.65 crore) through LoUs and $97.72 million (Rs 625.40 crore) through FLCs; and Nakshatra Brands Ltd $50.17 million (Rs 321.10 crore) through LoUs and $93.57 million (Rs 598.85 crore) through FLCs -- are being examined, said the officials.
"The financial documents of 18 other subsidiaries of Gitanjali group are also under CBI scanner." 
Also read | 'Stop behaving as if you're guilty, speak up': Rahul Gandhi attacks PM Modi, Jaitley over PNB scam
Congress demands white paper on banking sector health
Meanwhile, the Congress party today demanded the Narendra Modi government bring a white paper on the health of Indian baking sector and that the banks should declare their losses due to bank frauds as also their total non-performing assets (NPAs) as on December 31, 2017.
"Since the Budget session of Parliament is on, we demand that the BJP-led NDA government bring out a white paper on the health of Indian banking sector," Congress spokesman and former Union Minister Manish Tewari said at a press briefing here.
"Secondly, all the banks, both public and private, must declare and publish a complete list of their NPAs as of December 31, 2017, which is the end of the third fiscal quarter so that the people know who owes how much money to which bank," he added.
Tewari stressed that the money in the banks is common people's money and they have a right to know, adding that with the latest around Rs 12,000 crore Punjab National Bank (PNB) scam, the total banking frauds would stand at approximately Rs 80,000 crore.
Niravi Modi and family, main accused in the case had left for the United States on January 6. Their passports have been suspended.
(With inputs from agencies)
Watch 'Gangs of Nirav Modi': Special show on PNB fraud