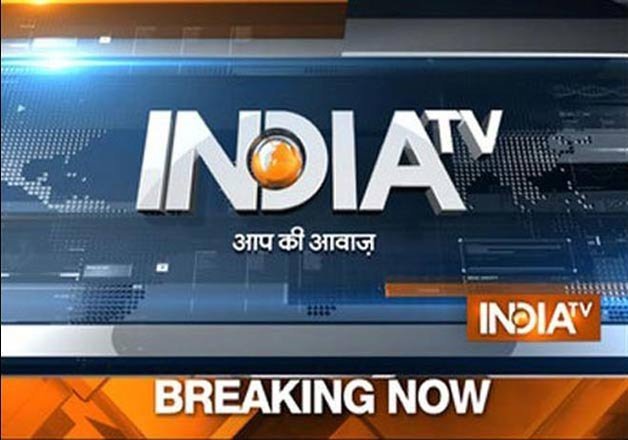 National News
No minister, bureaucrat on BCCI board, rules Supreme Court, accepts major Lodha panel recommendations
In a major development that could usher in much-needed transparency in the functioning of the Board of Control for Cricket in India (BCCI), the Supreme Court today accepted major recommendations of Justice R M Lodha panel that suggested some far-reaching structural reforms in the cricketing body. Read More
Navjot Singh Sidhu resigns from Rajya Sabha, tipped to be made AAP's face in Punjab polls
BJP leader Navjot Singh Sidhu, who was recently nominated to Rajya Sabha by the party, on Monday resigned from the Upper House of the Parliament. The resignation of 52-year-old Sidhu, who was nominated on April 22, has been accepted by Chairman Hamid Ansari with immediate effect. Read More
Pakistan sponsoring unrest in Kashmir, Rajnath Singh says in Parliament
As the curfew continued for the 10th consecutive day in Kashmir, Home Minister Rajnath Singh on Monday accused Pakistan of sponsoring unrest in the Valley. Rajnath questioned the intention of Pakistan while interfering in internal matters of India. Read More
CM Kejriwal sparks another row; scrubs already clean dishes at Golden Temple
Delhi Chief minister Arvind Kejriwal today washed dishes at Golden Temple as an apology for what his party's political gaffe for equating a manifesto with the Guru Granth Sahib and printing its symbol, the broom, on the cover of the document alongside a picture of the holiest Sikh shrine. Read More
Home ministry seeks three-month extension for Ishrat probe officer BK Prasad, PM gives two
Senior IAS officer B K Prasad, who probed the Ishrat Jahan missing files case, has been granted two- month extension with Prime Minister Narendra Modi's approval who rejected Home Ministry's proposal of three-month extension. Read More
Ban all diesel vehicles plying for over 10 years in Delhi: NGT
In an order that is aimed to improve the deteriorating quality of air in the national capital, the National Green Tribunal has directed the Delhi transport authorities to deregister all diesel vehicles operating in the city that are more than 10 years old. Read More
International News
Baton Rouge shooting: Gunman who killed three cops was former US marine
A former Marine dressed in black and carrying extra ammunition shot and killed three Baton Rouge law enforcement officers Sunday, less than two weeks after a black man was fatally shot by police here in a confrontation that sparked nightly protests that reverberated nationwide. Read More
Defiant China to close access to part of South China Sea for military drills
China will close off a part of the South China Sea for military exercises this week,officials said Monday, after an international tribunal ruled against Beijing's claim to ownership of virtually the entire strategic waterway. Read More
Terrorism is now part of everyday lives for long period of time, says French PM
French Prime Minister Manuel Valls has cautioned French citizens that they have moved to a different age, saying that "terrorism is now part of our everyday lives for a long period of time". Read More
Business News
Ahead of Jio launch, Airtel follows Idea and cuts prepaid mobile data tariffs by up to 67 percent
Bharti Airtel has slashed data rates for its prepaid customers, offering up to 67 per cent more benefits for the same price. The telecom company is tracking the similar move by rival Idea Cellular a couple of days back as Reliance Jio is all set to launch its 4G connectivity commercially with great data offers. Read More
Gold import nearly halves to USD 3.90 bn in Apr-Jun
Gold imports fell by about 48 per cent to USD 3.90 billion in the first quarter of the current fiscal, which is expected to keep a lid on the current account deficit. The sliding prices of the precious metal in both global and domestic markets are seen as a contributory factor for the plunge.
Softbank eyes IoT leadership, to buy Apple microchip supplier ARM for Rs. 2 lakh cr
SoftBank today announced that it has reached an agreement to acquire UK-based ARM Holdings PLC in an all-cash deal worth $32 billion. The deal is being considered a bold bet on internet-connected machines that will transform the Japanese group. Both companies are working towards closing the deal this quarter. Read More
Entertainment News
Pakistani model Qandeel Baloch laid to rest. Here are her last pics before funeral
The showbiz industry across India-Pakistan border was taken aback Saturday when Pakistani model Qandeel Baloch was killed by her brother. Qandeel's brother Waseem had strangled her to death as he didn't approve of her being in the glam industry. Read More
Confirmed! Salman Khan to get married on November 18
Bollywood superstar Salman Khan's love life has always bagged media glare. Be it his love story with Aishwarya Rai or his relationship with Katrina Kaif, his love affairs have been the talk of the town. Lately, his love life once again made it to the headlines after it was rumoured that Salman is dating Romanian model Iulia Vantur. Read More
Rajinikanth starrer Kabali's tickets are sold out for first three days in Chennai
God of South Rajinikanth's upcoming movie Kabali is all set to release on this Friday. But the excitement among people in Chennai is too palpable that approx all the tickets of the movie in 400 theatres are sold out before the releasing date. Read More
Sports News
Pakistan's Yasir Shah becomes number one Test bowler
Pakistan's Yasir Shah has risen to the top of the Test bowling rankings following his 10-wicket haul against England in the first Test. The 30-year-old, who has usurped England's James Anderson, becomes the first leg-spinner to head the rankings since Australia's Shane Warne in 2005.
BCCI asks Team India to 'behave' as image with 'beer pint in hand' goes viral
An off-field venture by young Indian cricketers, who are part of the Indian squad visiting West Indies, has not gone down too well with the BCCI. The sports body has asked players to refrain from setting a bad example after pictures on social media showing them chilling out on a beach went viral. Read More
China sends largest team of 416 athletes to Rio Games
China will send its largest ever delegation of 416 athletes, including 35 Olympic champions, to the upcoming Rio Olympic Games. The Chinese delegation was unveiled as 160 men athletes and 256 women will compete in 210 events over 26 sports at the Games which open on August 5 in Rio De Janeiro, Brazil.