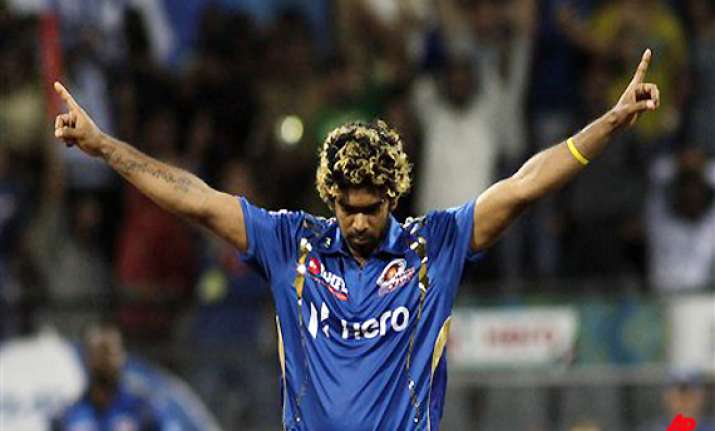 Mumbai, Apr 11: In a high scoring game, Mumbai Indians defeated Rajasthan Royals by 27-runs at the Wankhede here on Wednesday night.
Rajasthan suffered early jolts in the second over while chasing 198 against Mumbai Indians.
Skipper Rahul Dravid was first to depart, he was soon followed by SP Goswami. Both were scalped by Munaf Patel. Dravid scored 3 off five balls and Goswami went for a duck.
A Rahane and Shah got together to add on crucial 82 runs in the scorecard for the third wicket. Rahane was caught out bu Richard Levi on Pollard's delivery at 40 off 31 balls.
Owaish Shah was bowled out by Malinga after a swashbuckling 76 runs knock. Shah hit five sixes and five boundaries. He was soon followed John Botha, who also fall prey to Sri Lankan pacer L Malinga.
Still struggling to catch up with the soaring run rate, Rajasthan Royals suffered yet another blow when Cooper was was cleaned bowled by Munaf Patel at 14 runs off six deliveries.
Rajasthan's hope to make a comeback in the game suffered major blow when A Rahane was caught out by Rohit Sharma in the eighteenth over at 20 off 15. He was soon followed by Chavan and Amit Singh in quick succession.
Kieron Pollard took two wickets in his second spell to hammer last nail in the Rajathan's coffin during death overs. Munaf Patel claimed three wickets including, Dravid.