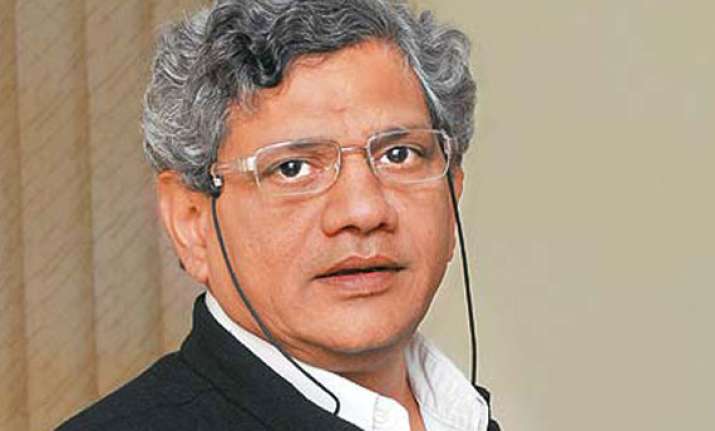 PTI
New Delhi, Jun 24 :  CPI(M) today termed as "very unfortunate and sad" political leaders claiming publicity over relief efforts in flood-devastated Uttarakhand.
"It is very unfortunate and sad. Relief efforts should not be hampered by such publicity-seeking (by political leaders). Instead, all efforts should be made to mount rescue and relief operations," senior CPI(M) leader Sitaram Yechury told reporters here.
He was asked to comment on Gujarat Chief Minister Narendra Modi's comments regarding the relief activities his government carried out and top Congress leaders flagging off a convoy of trucks carrying relief material here today.
"We feel that any VIP movement in the affected areas will hamper relief work and we consciously decided not to go to these areas now," Yechury said.
CPI(M) was the "first to call our entire party and all its units to collect funds and relief material for the affected. It is a human tragedy and all-out efforts should be made to strengthen rescue and relief operations and not to seek publicity out of them," he said.