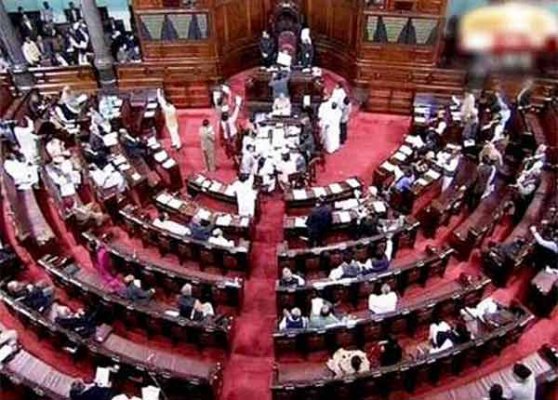 New Delhi: The Election Commission has announced biennial elections on November 20 to 10 Rajya Sabha seats from Uttar Pradesh which will fall vacant next month.
Out of the ten, six are at present occupied by the Bahujan Samaj Party (BSP).
Prominent among the members who are retiring on November 25 include former Samajwadi Party leader Amar Singh, party general secretary Ram Gopal Yadav, BSP Chief Mayawati's close aide Brijesh Pathak and BJP's Kusum Rai.
While six members from the BSP are retiring, the term of two members from the Samajwadi Party, one the BJP and one Independent is also coming to an end.
After the last assembly elections in Uttar Pradesh, the BSP this time will find it difficult to fill up the seats being vacated by its members. According to the latest Uttar Pradesh assembly party position, while ruling the Samajwadi Party has 221 members, BSP has 80 MLAs.
Rajya Sabha members are elected by the elected members of the Legislative Assembly of that state in accordance with the system of proportional representation by means of the single transferable vote.
The poll body also announced elections to the vacant Rajya Sabha seat from Uttarakhand after BJP's Bhagat Singh Koshiyari was elected to Lok Sabha in the general elections held this May.
According to the schedule, the process of filing nominations will begin from November 3 after the issuance of notification. While November 10 is the last date of filing nominations, the last date of withdrawal is November 13. The polling as well as the counting will take place on November 20.