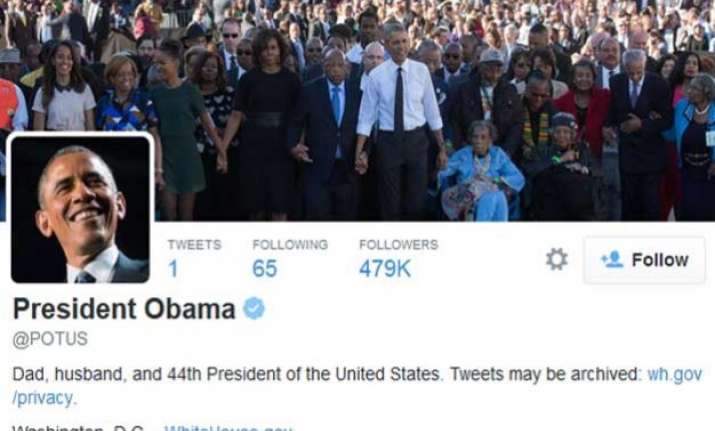 Barack Obama, who is in the last leg of his term as the US President, has finally got his personal twitter account.
The newly signed account, @POTUS, appears more of a personalized account and features an interesting bio of the president. It reads "Dad, husband, and 44th President of the United States."
Here is Barack Obama's first tweet from the new account: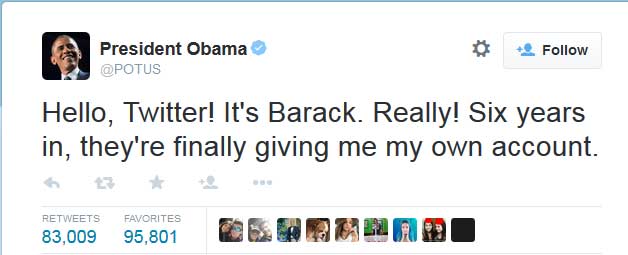 Within hours of his new twitter handle becoming active, the follower count soared to 479K, and the number is growing every minute.
According to the White House, the new account will help the President to establish direct contact with the American people.
Announcing President's new twitter account, a white house blogger wrote, "President Obama is committed to making his Administration the most open and participatory in history, and @POTUS will give Americans a new venue to engage on the issues that matter most to them".
Interestingly, Barack Obama is an avid user of social media and is the world's most followed politician on twitter. It is his third account on the micro-blogging site.
Obama's other accounts @WhiteHouse and @BarackObama are controlled by the Administration and Organizing for Action.