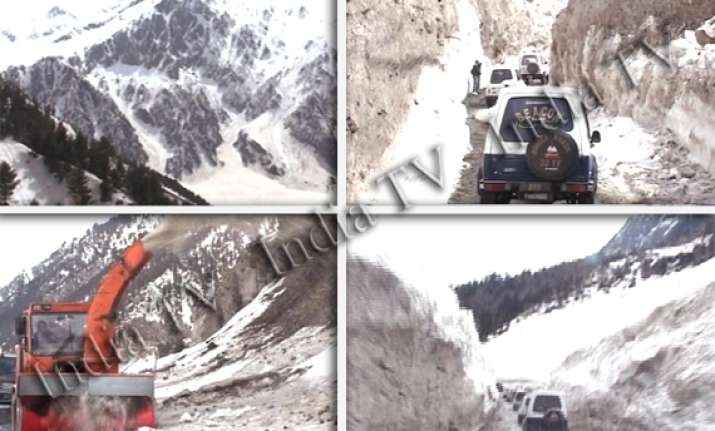 Srinagar, Apr 3:
The Srinagar-Sonmarg road has reopened after the removal of snow on the highway. Work is on to remove snow from Srinagar-Leh highway, though the traffic upto Sonmarg has been resumed after a gap of nearly four months.
Large number of tourists are flocking to Sonmarg to watch the snow.
Snowfall began in November last year in most parts of the Kashmir valley and Sonmarg was cut off from the rest of the state.  Work for removing snow began on March 9.
Personnel of GREF wing of Border Road Organisation are working to remove snow from the 475 km long highway and the work will continue for nearly a month. The personnel are removing snow stacked up to 20 to 25 feet deep.
BRO staff are using heavy machines and snow cutters to remove snow. So far, the road between Gagangir and Sonmarg has been cleared of snow and opened to traffic.
TPS Rawat, chief engineer, BEACON, said work is on to remove snow on the highway up to Leh.
Due to heavy snowfall, Zojilla pass remains cut off to normal traffic for nearly six months, and the entire Ladakh region remains cut off from the rest of the country.