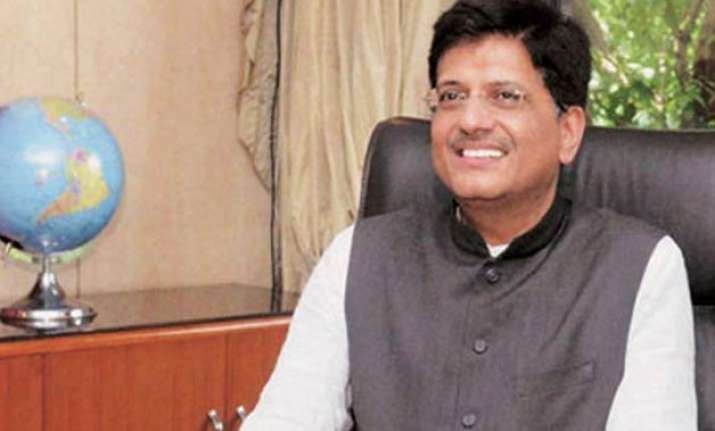 New Delhi: Narendra Modi has appointed Piyush Goyal as the 'Minister in Waiting' for Barack Obama who will be on a 3-day visit to India starting from 25th January. Barack Obama will be the Chief guest for this year's Republic Day celebrations at Rajpath.
As the 'Minister in Waiting', Goyal will accompany Obama during his stay in India from 25th-27th January. He will receive Obama at the airport  when US President arrives in India. He will also be at the airport to see him off when his 'Air Force One' departs.
Piyush Goyal is the Minister of State with Independent charge for Power, Coal and New and Renewable Energy in the Government of India.
Minister in Waiting' plays an important role in establishing good bilateral relations between the nations and serving as Minister in Waiting to the President of USA is an important role in itself.   
This will be Barack Obama's second visit to India as the President of United States. Earlier, when Obama visited India in November, 2010 it was Salman Khurshid who served as a 'Minister in Waiting' for him.
Piyush Goyal has successfully emerged as one of the  favourite ministers of PM Modi. Goyal along with Finance Minister Arun Jaitley will represent India at World Economic Forum Annual Meeting 2015 at Davos, Switzerland, from 21-24 January 2015.
Arun Jaitley will represent Indian delegation at World Economic Forum, 2015 along with Chief Minister of Maharashtra Devendra Fadnavis and Chief Minister of Andhra Pradesh Chandra Babu Naidu.