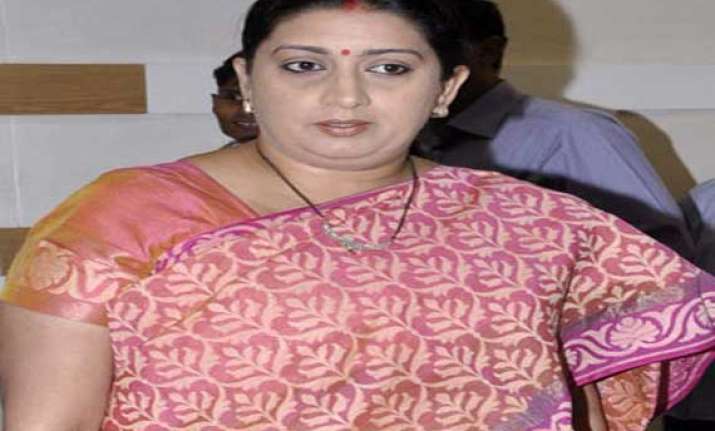 New Delhi: Union Human Resource Development (HRD) Minister Smriti Irani was today summoned as an accused by a Delhi court in a criminal defamation complaint filed by Congress leader Sanjay Nirupam.
Metropolitan Magistrate (MM) Dheeraj Mittal issued the summons against Irani asking her to appear before it on September 27.
Nirupam, a former Congress MP, had filed the complaint against Irani alleging that on December 20, 2012, when assembly election results of Gujarat were announced, the BJP leader had made "defamatory and scurrilous comments" against him during a TV debate.
"That the accused (Irani), a Member of Parliament of the BJP defamed the complainant by making direct aspersions on the character of the complainant (Nirupam)," the complaint, filed through advocate R K Handoo, said.
"The complainant's (Nirupam) reputation of excellence and integrity has been dented due to the scurrilous, defamatory and derogatory comments made by accused during the said debate," it alleged.