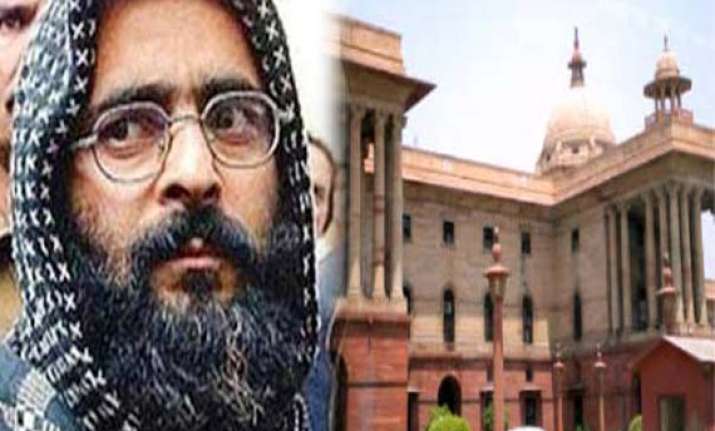 New Delhi/Srinagar, Feb 9: Twelve years after a terror attack on its parliament brought it to the brink of war with Pakistan, India Saturday executed Kashmiri militant Afzal Guru in a meticulously mounted operation kept completely under wraps.
He was hanged to death at 8 a.m. outside his cell in Delhi's Tihar Jail and buried quietly soon after for his role in plotting the audacious Dec 13, 2001 attack in which 10 people were killed when five armed terrorists stormed into the parliament complex when 100 MPs were inside.
Afzal Guru's end came just six days after President Pranab Mukherjee rejected his mercy petition on Feb 3.
The man from Doabgah (Seer) village near Kashmir Valley's Sopore town had known since Friday evening that he was to be hanged. He was woken up at 5 Saturday and he offered his prayers before calmly approaching the noose, officials in Tihar Jail said recounting his last hours.