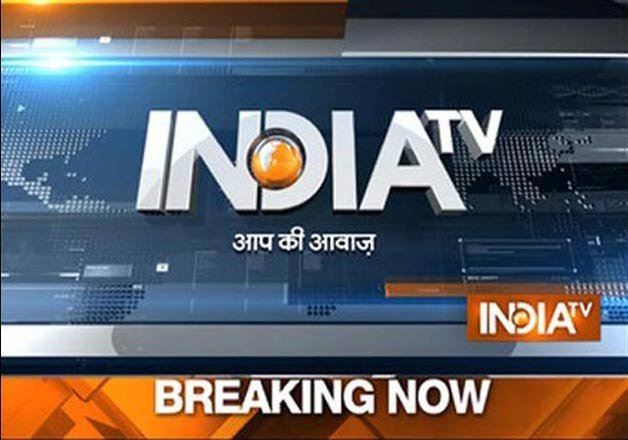 National News
Arunachal crisis: Blow to Cong as SC clears way for formation of new govt in state
The Supreme Court today vacated its earlier order staying the revocation of President's rule in Arunachal Pradesh, paving way for a new government to be formed in the state. Read More
Tricolour to be hoisted atop all central universities, rules HRD ministry
In an apparent bid to evoke strong nationalistic sentiments amidst alleged anti-India slogans being raised during protests at the Jawaharlal Nehru University (JNU) and the Jadavpur University in West Bengal, the central government today made it mandatory to hoist the Indian Tricolour atop a 207-feet mast across all central universities in India. Read More
JNU row: RSS trying to impose its flawed ideology on students, says Rahul after meeting President
Congress Vice President Rahul Gandhi today said that those who were involved in anti-national activities must be punished but innocents should not be victimised. Read More
JNU row: Kanhaiya Kumar moves SC, apex court to hear bail plea tomorrow
Arrested on charges of sedition, JNUSU President Kanhaiya Kumar today moved the top court seeking bail. The bail plea of Kumar, in judicial custody till March 2, will be heard tomorrow, the Supreme Court has said. Read More
'Huge scam in Freedom 251 mobile phone', says BJP MP Kirit Somaiya
The booking of Freedom 251, touted as world's cheapest smartphone, has been closed today with the website promising of the resumption of services  within 24 hours. Read More
Make in India Week nets investment commitments worth Rs 15.2 lakh crore
Taking a giant leap, the ongoing Make in India week has raked in massive investment commitments amounting to Rs 15.2 lakh crore, with the host state Maharashtra alone gathering up to Rs 8 lakh crore. Read More
International News
Make In India: Lockheed Martin ready to manufacture F-16 fighter jet in India
US fighter jet maker Lockheed Martin today said it is ready to manufacture F-16 aircraft in India and supports the ongoing talks between the two countries to set up the first manufacturing facility. Read More
Pakistan's ISI handling Hafiz Saeed's Twitter account: Intelligence agencies
Intelligence agencies have credible inputs that Pakistani spy agency ISI is handling twitter account of Jamat-ud-Dawah (JuD) chief and Mumbai attack mastermind Hafiz Saeed. Read More
Turkey blames Kurdish militants for Ankara bombing, vows response in Syria and Iraq
Turkish Prime Minister Ahmet Davutoglu blamed a Syrian Kurdish militia fighter working with Kurdish militants inside Turkey for a suicide car bombing that killed 28 people in the capital Ankara, and he vowed retaliation in both Syria and Iraq. A car laden with explosives detonated next to military buses as they waited at traffic lights near Turkey's armed forces' headquarters, parliament and government buildings in the administrative heart of Ankara late on Wednesday.
Business News
Sensex rises 267 pts tracking global stocks, oil
Equities jumped for a second day as the market benchmark Sensex climbed by 267.35 points to a one-week high of 23,649.22 on across-the-board buying led by IT and healthcare stocks, in line with a firming global trend.
Freedom 251: After crash, Website says 'we will return in 24 Hrs'
Freedom 251 has been officially launched in New Delhi by Noida-based firm Ringing Bells. The pre-booking for the Rs. 251 smartphone has started toady and is now open. You can buy one by heading to the official website freedom251.com. Read More
Entertainment News
Salman Khan takes CHARGE to save ex-girlfriend Katrina Kaif's sinking career
Superstar Salman Khan has played godfather to many new comers in the industry and actress Katrina Kaif is one of them. Read More
Hrithik Roshan kicks out Kangana to romance her arch-enemy Deepika Padukone in next?
This Christmas, Bollywood can get a real surprise with Hrithik Roshan and Deepika Padukone romancing on-screen in the their next movie. Read More
Hot Sunny Leone and 'Sanskari' Babu ji ask people to stop SMOKING in new ad
Actress Sunny Leone, who will star alongside actors Alok Nath and Deepak Dobriyal in an anti-smoking advertisement, feels the "disgusting" habit that so many peoples around the world have, is not at all "cool". Read More
Sports News
ICC can fine PCB if Pakistan pulls out of WorldT20: Shahryar Khan
Pakistan Cricket Board Chairman Shahryar Khan has admitted that if the national team was unable to participate in next month's World Twenty20 in India, the body could be fined by the ICC. Read More
DDCA shoots down Lodha Panel recommendations
The Delhi and Districts Cricket Association (DDCA) on Wednesday rejected a number of recommendations of the Justice R.M. Lodha committee, asserting that the existing systems and procedures are capable of ensuring transparency in its functioning. Read More