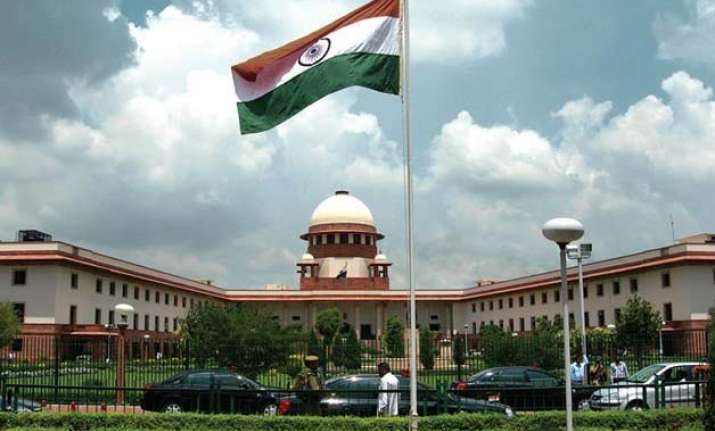 New Delhi: Arrested on charges of sedition, JNUSU President Kanhaiya Kumar today moved the top court seeking bail. The bail plea of Kumar, in judicial custody till March 2, will be heard tomorrow, the Supreme Court has said.
Kanhaiya has claimed in his petition that keeping him in jail would serve no purpose as the police have been finding it difficult to produce him even in the court. Kanhaiya also cited untoward conditions at the Patiala House Court to file his bail plea as the reason why he has exercised his right to move the apex court directly under Article 32.
Article 32 of the Constitution gives a citizen the right to move the Supreme Court for enforcing his fundamental rights.
His bail petition was mentioned before a bench of justices J Chelameswar and A M Sapre by senior advocate Soli J Sorabjee and Raju Ramachandran who wanted it to be heard today itself. However, the bench said that they would consider it tomorrow.
Kumar said in his petition that there was no need for his custodial interrogation as he has already been sent to judicial custody. Kumar has also submitted in his petition that there is a threat to his life and there was a need for the apex court to intervene for safeguarding his life.
The Supreme Court had yesterday taken strong note of the violence and alleged attack on Kumar while he was being presented at the Patiala House court. A bunch of men dressed as lawyers created ruckus for the second time when Kumar was to be produced in court.
Taking strong exception to the matter, the apex court said, "We are keeping an eye on law and order situation in Patiala House court. Everyone should be careful while giving statements."
Kumar, a student leader at JNU, was arrested in relation to an event held at the university campus on February 9 to commemorate the death anniversary of Parliament attack convict Afzal Guru. The event witnessed some alleged anti-India slogans being raised. 
(With PTI inputs)