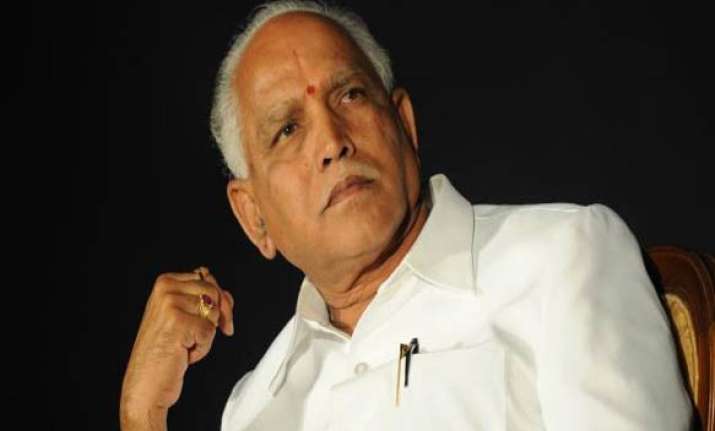 New Delhi, July 28: A defiant and miffed B S Yeddyurappa, the embattled Karnataka chief minister on Thursday morning abruptly left here for Bangalore, after he was asked by the BJP central leadership to resign consequent to the damning Lokayukta report. 

The BJP central leaders who wad night-long confabulation at the residence of party chief Nitin Gadkari on Wednesday night, summoned Yeddyurappa at around 2:30 am to convey to him the party's decision asking him to quit.

A defiant Yeddyurappa told the BJP central leaders that all the charges levelled against him and his family in the Lokayukta report were not new and these have already been discussed on the floor of Karnataka Assembly, and, moreover, the cases were presently sub-judice.

Yeddyurappa's defence was rejected point-blank by the BJP central leaders and he was given the leverage to chose his successor.

Yeddyurappa then took the early morning flight by a chartered plane to Bangalore, where he has convened a meeting of his party MLAs, MPs and ministers on Thursday morning.

This move is being seen by the party central leadership as a show of strength by the chief minister. The BJP parliamentary board will be meeting this morning to put its stamp of approval over the decision asking Yeddyurappa to quit.