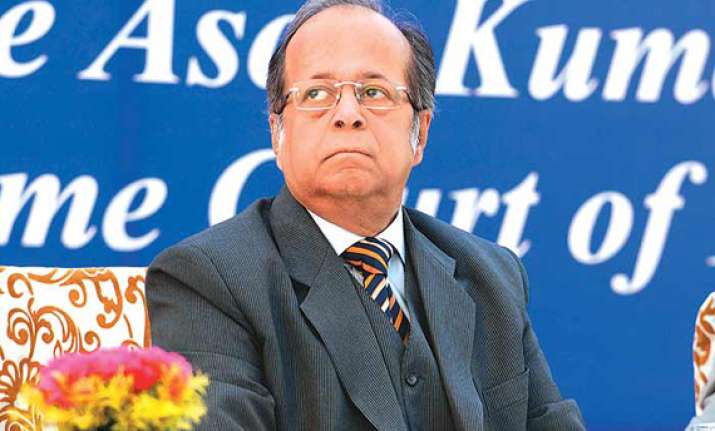 New Delhi, Feb 7 : Justice A K Ganguly, who was part of the Supreme  court bench that cancelled 122 2G spectrum licences in one go, has said that judiciary alone cannot fight the corrupt, who appear to be united. 

In an interview to Hindustan Times, the retired judge said, "it has to be a collective effort."

"Judiciary has been a forum where common man's rights are upheld against corrupt governance. With civil society movement against corruption gaining momentum, even politicians are announcing that they do not want people with criminal background to fight elections."

Justice Ganguly said the scam was a result of governance failure. "The 2G scam is a fall out of the executive failure on governance front," said the judge who delivered three landmark verdicts in the case including the one fixing a four-month timeframe for sanctioning prosecution of public servants in corruption cases.

While delivering a concurring but separate judgment on sanction to prosecute corrupt public servants, Justice Ganguly had recommended Parliament legislate a fixed time-frame to accord prosecution sanction.

Many criticised his verdict for alleged judicial over-reach. But Justice Ganguly rejects the criticism terming it "motivated and unfounded".

He recalled one of his memorable observations made during the 2G hearing and added: "Concept of Lakshman Rekha is not sacrosanct. As Lakshman Rekha was crossed, the demons were killed, Dharma and justice were restored."

According to him, restraint on judiciary must be understood in relative terms. "The courts have always been conscious that they cannot be a bull in a china shop. The line of restraint is flexible and adjusted for the ends of justice and in public interest."

Admitting there was a difference of opinion among judges on judicial activism, he feels it is not uncommon. "However, the general consensus among the judges is that when the court has to uphold the rule of law and protect citizens' right there are no fixed parameters. "