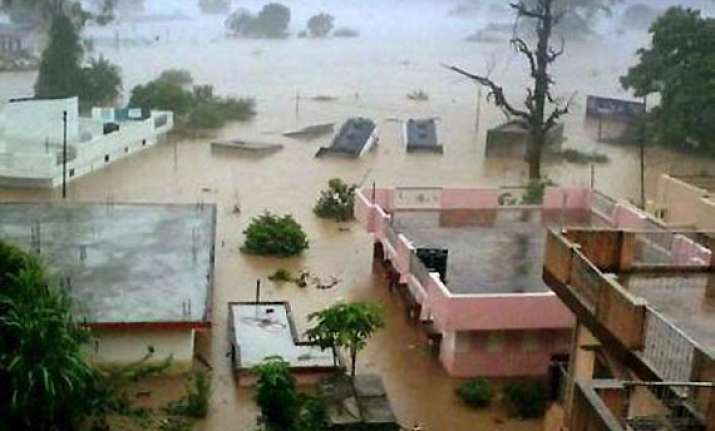 Guwahati, Jun 23: Assam government will provide financial assistance of Rs one crore to Uttarakhand for relief and rehabilitation of its flood-hit people.
A decision to this effect was taken by Chief Minister Tarun Gogoi here today and conveyed to his Uttarakhand counterpart Vijay Bahuguna, official sources said here.
It has been also decided that Assam ministers, MLAs of the ruling Congress and parliamentary secretaries would donate one month's salary for the cause.
Meanwhile, five pilgrims from Assam, all of them women, have been evacuated from Uttarakhand by helicopter. With this 12 pilgrims from the state have been airlifted to safety.
The persons who reached Dehradun this morning are Sadari Das, Mamoni Phukan, Hemajyoti Talukdar, Lila Devi Bhattacharya and Rashmi Bhuyan, all from Rupnagar area here.
Of the 40 pilgrims from Assam who were in Uttarakhand during the flood, six have already reached Guwahati while the rest are safe in Badrinath and Gaurikund, Assam Home Secretary G D Tripathi said.
Only one pilgrim from Jorhat - 73-year-old Bhagwani Devi Somani is yet to be traced, he said, adding the state government is making arrangements to transport the pilgrims from Delhi to Guwahati.
Assam Finance Commissioner and Secretary R C Joshi, who is camping in Dehradun is closely monitoring the situation and liasoning with the Uttarakhand administration to ensure evacuation of the pilgrims.
The state sovernment has opened helplines and appointed superintendent of police, SB(Z) Sudhakar Singh as nodal officer to liaise with Uttarakhand administration and the relatives of the stranded pilgrims, the sources added.