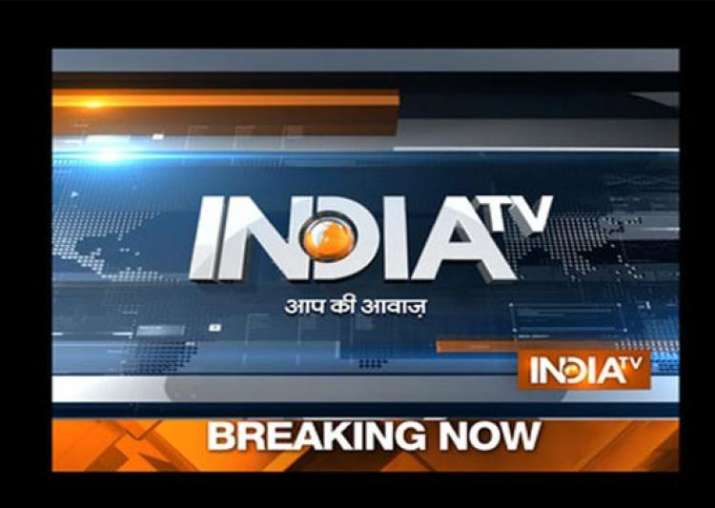 National News-
India signs deal with Russia to acquire second Akula-Class nuclear attack submarine
India has signed a deal with Russia to acquire Akula 2 class, a nuclear-powered attack submarine, for the Indian Navy. The agreement, reportedly worth an estimated $2 billion (over Rs 13,000 crore), was inked between the two sides on the sidelines of the recently concluded BRICS Summit in India. 
Trouble for Kejriwal as HC quashes plea to dismiss defamation case against him
In a major setback to Delhi Chief Minister Arvind Kejriwal, the Delhi High Court today dismissed his plea seeking stay on a court trial in a defamation case against him and other AAP leaders filed by finance minister Arun Jaitley saying, "it is devoid of merit".
Akhilesh Yadav defies Mulayam Singh, says he'll launch UP poll campaign ahead of SP's silver jubilee celebrations
The rift between Uttar Prdaesh Chief Minister Akhilesh Yadav and his father Mulayam Singh Yadav further widened today after the UP CM shot off a letter to Samajwadi Party's national president saying he will go ahead with 'Samajwadi Vikas Rath Yatra' from November 03, 2016.
With Jayalalithaa's picture before him, Panneerselvam holds first Cabinet meeting following CM's illness
Tamil Nadu Finance Minister O Panneerselvam today presided over a meeting of the state cabinet, first since Chief Minister Jayalalithaa was hospitalised three weeks ago.
'Naimisheya Samman': Cultural Ministry gives nod to RSS to introduce own annual 'Nobel awards'
Sanskar Bharti, the cultural unit of Rashtriya Swayamsevak Sangh's (RSS) is all set to introduce its own 'Nobel awards' after the Union Culture Ministry gave its go-ahead on Tuesday.
Stone hurled at Union minister Babul Supriyo as BJP, TMC workers clash in WB's Asansol
Union Minister Babul Supriyo was allegedly attacked by Trinamool Congress workers here on Wednesday during a protest march.
International News-
CPEC project: Imran Khan's 'Occupy Islamabad' movement rattles Beijing, Chinese envoy meets leader
Cricketer-turned-politician Imran Khan announcing 'Occupy Islamabad' movement from next month appears to have worried the Chinese dispensation who are now seeking Khan's assurance that the agitation will not in anyway halt the CPEC project.
In rare move, UK extradites one of India's most wanted, the first in last 24 years
In a development that marks a rare let down in the country's stern policies in terms of dealing with fugitives residing on its soil, the UK government on Tuesday extradited Samirbhai Vinubhai Patel, wanted in India in connection with the 2002 post-Godhra riots in Gujarat.
Majority of Indian-Americans prefer Hillary Clinton over Donald Trump, claims new survey
A new survey has claimed that the majority of Indian-Americans prefer Hillary Clinton over Donald Trump as their choice for the next US President.
Business News-
GST Council meet ends abruptly without decision on rates
The third round of deliberations in the Goods and Services Tax (GST) Council ended in New Delhi, a day ahead of schedule, without a decision on rates structure. A participant of the meeting said the Council decided to discuss the rates structure in the next two meetings. These, it was decided, will take place on November 3 and 4, and on November 9. The Council, which was meeting for the second day as part of a three-day meeting, cut it short as the States failed to come to a consensus on the rates. A Council member said that the States could not agree on the Centre's proposal for imposing a cess over and above the GST on ultra-luxury items such as big cars.
India can only 'bark', its calls for boycotting Chinese products 'rabble rousing': Chinese media
As the social media campaign calling to boycott the Chinese goods gains momentum, Beijing's media said that products manufactured by Indian firms cannot compete with those of the China.
SC orders Unitech to deposit another Rs 2 crore to refund 39 home buyers
The Supreme Court today directed real estate group Unitech to deposit Rs 2 crore more to refund 39 home buyers of its housing project, Vista, in Gurgaon after it failed to handover the possession on time.
Entertainment News-
Dear Zindagi: The first teaser of Alia, SRK's movie will make you smile (Watch)
Since the beginning of this week, Alia Bhatt and Shah Rukh Khan starrer 'Dear Zindagi' has stayed in news. It all started with Alia asking King Khan questions like why can't Mondays be happier and why Tuesdays miss any fun. Through out all these queries, SRK maintained that Alia just needs to wait till Wednesday to fight her blues.
Bigg Boss 10: Salman Khan's fee for the show will blow your mind
For all the ardent followers of the highly-talked about show 'Bigg Boss', Sunday, the 16th of October brought good news. The show was renewed for the tenth season and fans rejoiced. The return of superstar Salman Khan added to their happiness and seems the makers had to shed a huge amount of money to bring him on board.
Big B feels guilty to see women fast on Karwachauth
On the auspicious occasion of Karvachauth today, megastar Amitabh Bachchan said that while he is awe of devotion of women, he feels guilty to see them fast the entire day. Amitabh who is married to actress Jaya Bachchan, added that the care wives show on this day is beyond compare.
Sports News-
India vs New Zealand: DDCA left red-faced after catering company gets in-stadia rights for Delhi ODI
The Delhi and Districts Cricket Association (DDCA) has landed itself in yet another controversy after its gave tender committee awarded in-stadia rights (advertising of hoardings inside the ground) for the second ODI between India and New Zealand on 20 October to a company whose primary business is catering.
Meet Chamundi, the man who has gifted 17 cars, including BMWs, to India's sports stars in 15 years
The BMW gifted to Dipa Karmakar for her historic feat at the Rio Olympics has been making news for many wrong reasons. Dipa's offer to return the luxury sedan on account of bad roads and lack of maintenance facilities in her state has come as an embarrassment both to the state government as well as cricket maestro Sachin Tendulkar who presented the car to her along with three other female Olympians.
Gambhir lauds Kohli's captaincy, says will be 'aggressive' against him if needed
Veteran batsman Gautam Gambhir, who recently made a comeback in the Indian Test team after two years, finally opened up on his much talked about rapport with Test skipper Virat Kohli.