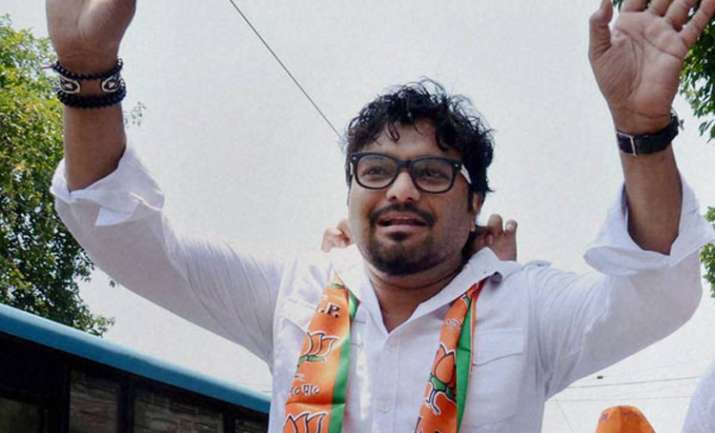 Union Minister Babul Supriyo was allegedly attacked by Trinamool Congress workers here on Wednesday during a protest march. 
According to reports, Bhartiya Janata Party workers were carrying out a protest march in Asansol, the Lok Sabha constituency of Supriyo, demanding cow protection. TMC workers had gathered at the protest site even before the march started. 
Soon, a verbal spat ensued between the workers of both parties which led to physical scuffle. 
In the clash, a stone also hit Babul Supriyo, who suffered a minor injury. 
BJP leaders allege that they were beaten up by TMC workers while police watched.
A group of people, allegedly belonging to TMC attacked the convoy of the Union Minister by resorting to stone pelting and breaking the car windows, windshield, reports said. 
Times Now reported that the attack on Supriyo was allegedly triggered after the he along with BJP workers allegedly clashed with people over cow slaughter yesterday.