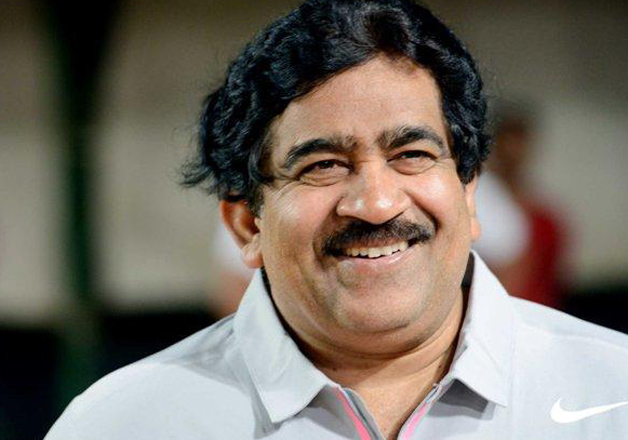 The BMW gifted to Dipa Karmakar for her historic feat at the Rio Olympics has been making news for many wrong reasons. Dipa's offer to return the luxury sedan on account of bad roads and lack of maintenance facilities in her state has come as an embarrassment both to the state government as well as cricket maestro Sachin Tendulkar who presented the car to her along with three other female Olympians.
The man who gifted her the car also transferred Rs 25 lakh in Dipa's bank account when he heard her spell out her troubles in terms of driving and maintaining a BMW car in interior Agartala. 
And if you thought that the kind man is legendary batsman Sachin, who also gifted the BMW car to Rio star Dipa, you are wrong.
The individual actually responsible to have the BMWs presented to the sporting marvels is V Chamundeshwarnath, or simply Chamundi to friends.
Chamundi is a former Andhra batsman, who has played 44 first-class games. After retirement in 1991/92, he became a cricket administrator, Team India's manager for the 2009 World T20 and an influential badminton official.
According to a report in The Indian Express, Chamundi has arranged for at least 17 luxury vehicles over the past 15 years as gifts for several sports achievers. 
Moreover, he has top corporate links and is also known for his proximity to cricket stars like Mohammad Azharuddin and Sachin Tendulkar. 
It is these links who have helped 57-year-old cricketer-turned-administrator gift the luxurious BMWs to India's Rio Olympic stars – P V Sindhu, Pulela Gopichand, Sakshi Malik and Dipa Karmakar. 
According to Chamundi, the initial plan was to gift the cars to Sindhu and Gopichand, both from Hyderabad, by pooling resources from a group of NRIs and film producers. 
"My friends and I had enough money to gift two BMWs. Sachin helped me by getting a discount from BMW and we were able to hand over the keys of four cars. It was Sachin's idea to give four cars instead of only two," The Indian Express quoted Chamundi as saying. 
According to market rates, the on-road price of the four cars is over Rs 1.25 crore. 
Earlier in 2001, Chamundi had gifted a Hyundai Accent to Gopichand after the All-England title. Then in 2003, he gifted a Fiat Palio to India's tennis sensation Sania Mirza as she won the Wimbledon's women doubles title, while Tendulkar managed a discount. 
In 2012, Chamundi gifted a BMW to Saina Nehwal for winning bronze at the London Olympics. During the function, he promised Sindhu Sachin would present her with the keys of a BMW if she wins an Olympi medal. 
Chamundi said that people in India are not promoting non-cricket sports, and added that he and Tendulkar had recently contributed Rs 1 crore to cash incentives for India's para-Olympians. 
"I have spent money from my own pocket. If I don't contribute, what right do I have to ask my friends and well-wishers?," said Chamundi. 
However, on the other hand, Chamundi and controversies seem to go hand in hand. Following allegations of financial irregularities, he was removed as secretary of the Andhra Cricket Association in 2009. 
He was also named in a sexual harassment complaint by a group of women cricketers from Andhra Pradesh. 
Currently, he holds the dual posts of Hyderabad Badminton Association president and Telangana Badminton Association vice-president.
The state association is headed by K T Rama Rao, the IT Minister of Telangana and son of its Chief Minister K Chandrasekhar Rao.