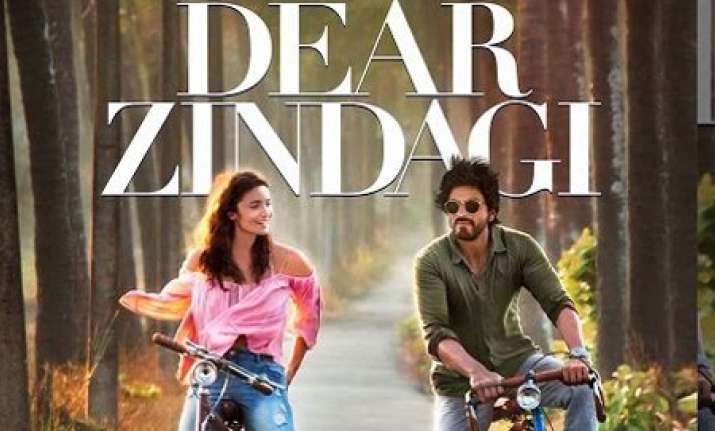 Since the beginning of this week, Alia Bhatt and Shah Rukh Khan starrer 'Dear Zindagi' has stayed in news. It all started with Alia asking King Khan questions like why can't Mondays be happier and why Tuesdays miss any fun. Through out all these queries, SRK maintained that Alia just needs to wait till Wednesday to fight her blues.
And now we know why SRK was talking about Wednesday. This was so because the first teaser of 'Dear Zindagi' was to be unveiled today.
A short while ago, Shah Rukh took to social media to share the first teaser of the movie. Just like one would have expected, the teaser shows Shah Rukh teaching life lessons to Alia Bhatt. He tells her how his father taught him to play Kabaddi with the ocean.
The teaser pints out that 'Dear Zindagi', would be a feel good movie. Through his life lessons, SRK would not only help Alia but also others who want to understand all about their life.
If you have become happy after seeing the teaser and can't wait for the trailer, we have some bad news for you. The makers of the movie have reportedly decided that they won't release the trailer of the movie. Instead, they will release small video units titled 'Dear Zindagi Take 1… Take 2… Take 3 … Take 4 etc, that gives an insight into the movie. Apparently, it was Shah Rukh Khan's suggestion to do so, and give viewers a sneak peek into the movie in bits and parts.
Yesterday, the first look of this Gauri Shinde was released and it instantly became viral. The movie is slated for a release on November 25 and we are sure after the teaser fans would wish the date came sooner.
Thank you for the love you have given the #DearZindagiFirstLook ! pic.twitter.com/KtCpdWUBr9

— Shah Rukh Khan (@iamsrk) October 18, 2016