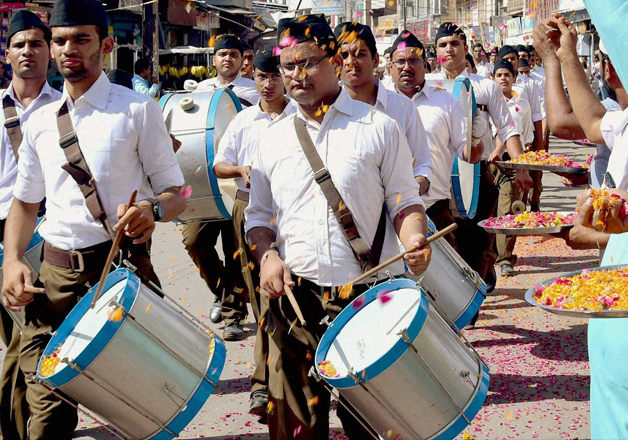 Sanskar Bharti, the cultural unit of Rashtriya Swayamsevak Sangh's (RSS) is all set to introduce its own 'Nobel awards' after the Union Culture Ministry gave its go-ahead on Tuesday.
Sources in the government said that the Ministry has approved to introduce 'Naimishya Samman'. The first edition of awards on the lines of Nobel will be given in 'Rashtriya Sanskriti Mahotsava', likely to be held in Varanasi in November. 
The 'Naimisheya Samman' will be 'comparable to any other global award in authority and prize money', Sanskar Bharti said in a statement.
The jury would comprise prominent Indian and international figures from diverse fields.
The budget for the Sanskriti Mahotsav has been set at Rs 220 crore, out of which around Rs 70 crore have been kept for the awards and the rest for the event.
According to a report, about eleven 'international awards' and the 'Naimishya Samman' will be conferred on the people working in various fields including Peace, Human Rights, Literature, Visual and Performing Arts, Science, Education, and others. The awards will be presented annually.
"There are enough people with nationalistic thoughts who are taking the lead in creative and academic fields. However, the Congress rule of 60 years has pushed nationalism on the margins. An atmosphere of nationalism has recently been created in the country, Indian thoughts have gained prominence on the global stage. The Naimisheya will be a platform to celebrate the richness of Indian thoughts," an RSS pracharak said.
The Rashtriya Sanskriti Mahotsava, the brain child of the RSS, is an initiative of the Ministry of Culture.