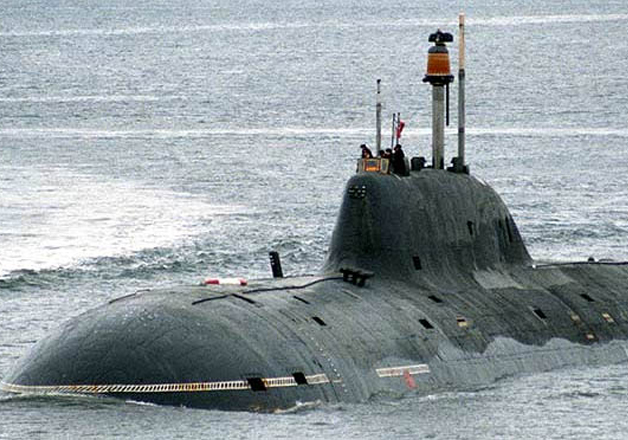 India has signed a deal with Russia to acquire Akula 2 class, a nuclear-powered attack submarine, for the Indian Navy. The agreement, reportedly worth an estimated $2 billion (over Rs 13,000 crore), was inked between the two sides on the sidelines of the recently concluded BRICS Summit in India. 
It was, however, not publicly announced.
Russian journal Vedomosti has confirmed that the agreement was one of the deals signed between Indian PM Narendra Modi and Russian President Vladimir Putin.
"As per the source in the Russian Defence Industry, the long discussed lease to transfer a multipurpose Project 971 nuclear submarine to India from the Russian Navy was signed in Goa," columnist Alexei Nikolski wrote in the magazine.
The submarine is expected to arrive in India by 2020 or 2021.
India has already one Akula 2 submarine, INS Chakra (formerly known as K-152 Nerpa). It was made operational in April 2012 for a lease period of 10 years.
Wile the Russian Navy's Akula-2 can be equipped with 28 nuclear-capable cruise missiles with a striking range of 3,000 km, the Indian version is reportedly armed with the 300 km-range Club-S nuclear-capable missiles.