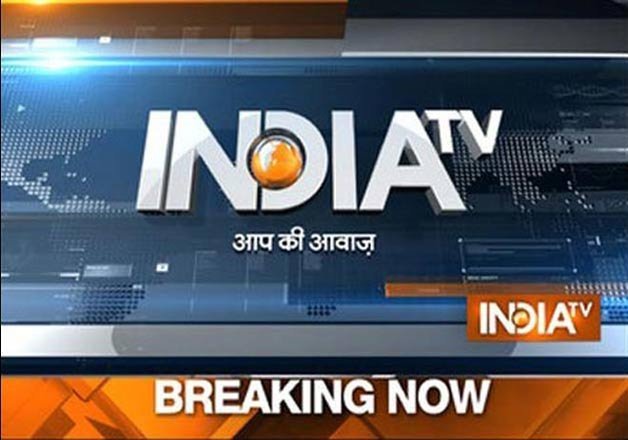 National News
Water that belongs to India cannot be allowed to go to Pakistan: PM Modi on Indus Waters Treaty
Prime Minister Narendra Modi today said that India was well within its rights to exercise its legitimate control on river waters that flow through India into Pakistan. Referring to the Indus Waters Treaty, the Prime Minister said that the government was intent on providing enough water to the farmers of Punjab and steps were being taken in that direction.
Supreme Court bans sale of fire-crackers in Delhi-NCR
In a move to curb the rising level of pollution in the capital, the Supreme Court today banned the sale of fire-crackers in Delhi, NCR. The apex court directed Centre to suspend licences of all the firecracker sellers in the region and to also stop any new licence from being issued.
India lacks guts to take back Pakistan-occupied Kashmir: Farooq Abdullah
India doesn't have the guts to snatch back the parts of Jammu and Kashmir that Pakistan has made its own, former Jammu and Kashmir Chief Minister Farooq Abdullah has said. Addressing a rally in Kishtwar district, the National Conference president said India and Pakistan needed to talk and solve the Kashmir issue because "war is no solution".
Jayalalithaa speaks first words in two months; doctors say ready for discharge
Recovering from a severe lung infection, Tamil Nadu chief minister J Jayalalithaa is slowly but steadily moving towards normalcy. In a latest health update by Chennai's Apollo hospital, it has been said that the 68-year old minister is now mouthing words. Jayalalithaa, who underwent a tracheostomy, is now able to speak, few minutes at a time, with the help of speakers, doctors said.
Jawan martyred, two militants killed in encounter in Kashmir's Bandipora
A jawan was martyred and two militants were killed this morning in a gunfight with the security forces in north Kashmir's Bandipora district. According to police, troops of the 13 Rashtriya Rifles and Special Operations Group (SOG) surrounded Manzpora village at night following information about the presence of militants.
Veteran journalist and Kashmir interlocutor Dileep Padgaonkar passes away at 72
Noted journalist Dileep Padgaonkar, who was part of the three-member interlocutors group appointed by the UPA government in 2010 to hold talks with all sections of people in Jammu and Kashmir, passed away today. He was 72.
International News
Ban-ki-Moon calls for restoration of stability in Kashmir, says 'deeply concerned over Indo-Pak border tension'
UN Secretary-General Ban-ki-Moon expressed serious concern over the prevailing situation at the Line of Control in Jammu and Kashmir. According to an official statement released here on Friday, the Secretary-General said that he was 'deeply concerned about the deterioration of the situation along the Line of Control in Kashmir in recent days'.
Asia is nervous about Donald Trump, but US-India ties could improve
Republican leader and billionaire Donald Trump had stunned the entire world with a crushing victory in the US Presidential election. Post election results, some Asian nations are watching anxiously as Trump prepares to take up the presidency, but for at least one major power in the region, India, the changing of the guard in Washington could strengthen ties. There are many hints that Trump is well-disposed toward India.
China, Pakistan to deploy warships to protect Gwadar port
In a major development, China will deploy its naval vessel in co-ordination with Pakistan at the Gwadar port in Balochistan. China would deploy its naval ships in coordination with Pakistan Navy to safeguard the port and trade under the CPEC, an official of Pakistan Navy told The Express Tribune.
Business News
Exchange of old Rs 500 and Rs 1,000 notes to continue at RBI counters
The exchange of old Rs 500 and Rs 1,000 notes will continue to be available at the counters of the Reserve Bank of India (RBI), the central bank said in a statement today. The clarification comes after the government ended the cash swap window at banks in view of reports of the facility being misused.
Govt may impose limit on domestic gold holdings: Sources
In further crackdown on black money, the Narendra Modi government may consider imposing curbs on domestic holdings of gold, according to finance ministry sources. Gold premiums in India jumped to two-year highs this week as jewellers ramped up purchases on fears that the government might put curbs on imports after the ban on Rs 500 and Rs 1000 currency notes.
Total deposits in Jan Dhan accounts rise to Rs 64,250 crore
The central government today informed the Parliament that total deposits in Jan Dhan accounts have increased to Rs 64,252.15 crore. Minister of State for Finance Santosh Kumar Gangwar told the Lok Sabha that Uttar Pradesh leads the chart with Rs 10,670.62 crore deposits followed by West Bengal and Rajasthan.
Entertainment News
First week collections of John Abraham's 'Force 2' confirm the movie is a failure
The first week collections of 'Force 2' confirm that movie may not earn the hit tag, after all. Since its release on 18th November, the movie has minted Rs 30.15 crore, a number that is far from what the movie needed to make to become successful. Trade experts suggested that the movie should mint Rs 60 crore to be called a hit.
'Sexist' ad that drew ire on social media makes Ranveer Singh upset
Actor Ranveer Singh is reportedly upset over the advertisement that sparked an outrage on social media. The said advertisement, of brand Jack & Jones, showed Ranveer carrying a girl on his shoulders with words 'Don't hold back. Take your work home' as the punch line. The advertisement was touted as sexist by many on social media, after which it was taken down yesterday. Actor Siddharth was among the first ones to bring to notice the bad taste of the advertisement.
Bigg Boss 10: Gautam Gulati to enter Salman Khan's show as a guest
Bigg Boss 10 makers are making every effort surprise the audience and contestants in every episode. But looks like this time the makers are in for something different. As per the recent buzz television actor Gautam Gulati, who has been the winner of Bigg Boss season 8, is once again entering the BB house.
Sports News
Mohali Test: Parthiv Patel chosen over Rishabh Pant due to better 'keeping skills', says Kumble
Rishabh Pant may have been the man in form in the domestic circuit, but head coach of Team India, Anil Kumble strongly feels that Parthiv Patel's experience as well as better 'keeping skills' have enabled him to make a comeback into Test side after eight long years.
PV Sindhu enters Hong Kong Open semis, may face Saina in next game
India's star shuttler PV Sindhu won a tough three-set battle to defeat Xiaoyu Liang of Singapore and enter the semi-finals of the Hong Kong Open badminton tournament here on Friday. The Olympic silver medallist faced a tough challenge at the Hong Kong Coliseum before scripting a 21-17, 21-23, 21-18 win.
India vs England, 3rd Test: Kohli's side set to put England through another spin grind
After their 246-run win in the second Test, the hosts India would look to do an encore by putting England through another rigorous spin test when the two teams square off in the third Test, starting tomorrow.