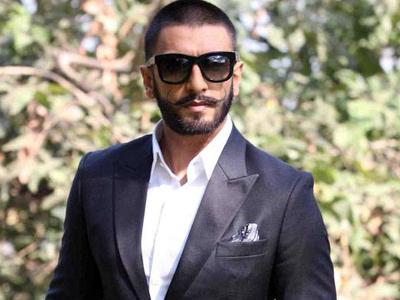 Actor Ranveer Singh is reportedly upset over the advertisement that sparked an outrage on social media. The said advertisement, of brand Jack & Jones, showed Ranveer carrying a girl on his shoulders with words 'Don't hold back. Take your work home' as the punch line.
The advertisement was touted as sexist by many on social media, after which it was taken down yesterday. Actor Siddharth was among the first ones to bring to notice the bad taste of the advertisement.
Through this entire furore, Ranveer chose to stay tight lipped but a source close to him told a daily that he was distressed over the entire fiasco. He said that Bollywood's livewire hadn't thought that featuring in an advertisement would bring him disrepute, since he has immense respect for women.
The source added that Ranveer voiced his displeasure to the brand without mincing any words. "He has told the brand that it shouldn't have happened and their writers should have been more careful with their words," the source said. 
The source further said that the 'Bajirao Mastani' actot didn't know that his face will be plastered along such a tagline. He, apparently, wasn't kept in loop with the final layout.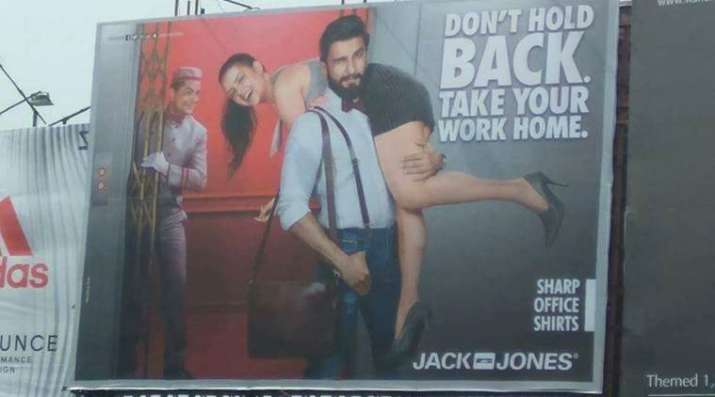 Citing the example of a time when actress Aishwarya Rai Bachchan drew ire for featuring in an advertisement in 2015 that had a child holding an umbrella over her head; the source said that Ranveer's case looks the same. He stated that actors aren't usually a part of the creative decisions in such cases. 
Let us wait out to see when Ranveer breaks his silence on this matter.
Currently, Ranveer is waiting release of 'Befikre' and is working on Sanjay Leela Bhansali's 'Padmavati' too. In the latter, he plays the role of Delhi's ruler Alauddin Khilji.