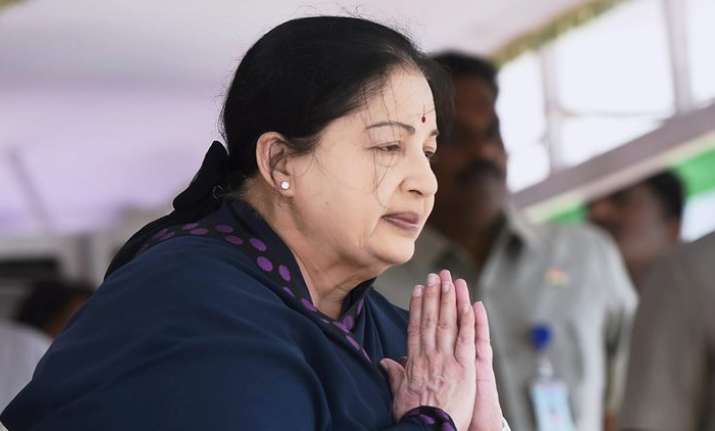 Recovering from a severe lung infection, Tamil Nadu chief minister J Jayalalithaa is slowly but steadily moving towards normalcy. In a latest health update by Chennai's Apollo hospital, it has been said that the 68-year old minister is now mouthing words.
Jayalalithaa, who underwent a tracheostomy, is now able to speak, few minutes at a time, with the help of speakers, doctors said.


Describing the surgery, Apollo chairman Dr Prathap Reddy said, "Tracheostomy is a procedure to create an opening in the trachea, used for breathing."


"Ms Jayalalithaa is now able to breathe 90 per cent of the time without support after being on ventilator support for weeks," he added.


As per Dr Reddy, the next target for the Tamil Nadu CM is to be able to start walking. "She's absolutely well. She will decide when she will go home."


When AIADMK on Tuesday won all the three assembly by-elections, Jayalalithaa said in a statement that the election victory while she was in hospital gave her limitless happiness and enthusiasm.


"With this it is proved again that people are on my side," she said.


The AIADMK supremo was admitted to the hospital for treatment of fever and dehydration on September 22.


The doctors later said she needed a longer hospital stay as she was suffering from infection and put her on respiratory support.


According to Apollo Hospitals, a team of specialist doctors -- cardiologists, respiratory physicians, consultants for infectious diseases, diabetologist and endocrinologist -- treated her.