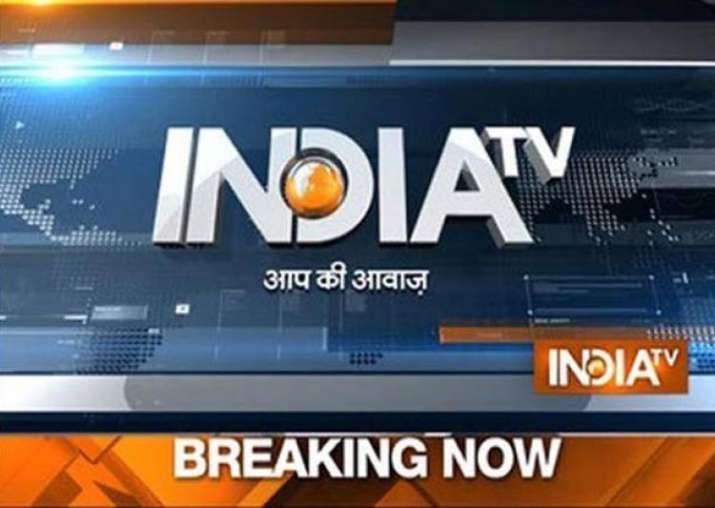 National News-
Hamid Karzai on same page as PM Modi on Balochistan; warns Kashmiri leaders of Pak's half-truths
Former Afghanistan President Hamid Karzai stepped out in support of Prime Minister Narendra Modi over the issue of human rights violation in Balochistan. Read more.
Army admits Kashmir teacher was beaten to death by soldiers, terms it 'absolutely unjustified and unacceptable'
Calling it 'absolutely unjustified and unacceptable', the Indian Army has admitted today that a 32-year-old school teacher was beaten to death by its soldiers during overnight raids at a village. Read more.
Modi govt bulldozing federal structure of India: Mamata Banerjee
West Bengal Chief Minister Mamata Banerjee today blasted Narendra Modi-led government for bulldozing the federal structure and accused it of interfering in the functioning of the state government. Read more.
Cow is 'mother' to those who consider India as their country: Jharkhand CM Raghubar Das
Strongly denying that there were differences in the Sangh Parivar over the issue of cow protection, Jharkhand Chief Minister Raghubar Das today said that all those who consider India as their country will treat cow as their mother. Read more.
Delhi govt announces Rs 1 cr reward for Sakshi Malik, promotion for her father Sukhbir
Delhi government on Saturday announced an award of Rs 1 crore to Olympic medal winner wrestler Sakshi Malik. Read more.
International News-
Afghans burn Pakistani flag on their Independence Day to express support for India
On their Independence Day , a large number of people from Afghanistan assembled at their border with Pakistan in Chaman  and burnt the Pakistani flag to express their solidarity with India on Friday. Read more.
No compromise on restoring peace efforts in Karachi, says Nawaz Sharif
Pakistan Prime Minister Nawaz Sharif has said that his vision is to strengthen the Pakistan on the economic and democratic fronts and Karachi operation, which will complete its three years next month, was not going to end anytime soon. Read more.
Donald Trump predicts he can win 95 pc of black vote; blasts Democratic policies for African-Americans
Republican presidential nominee Donald Trump on Friday blasted Democratic policies and called for African-Americans to support him, saying blacks cannot expect change otherwise. Read more.
Business News-
Urjit Patel to succeed Raghuram Rajan as Reserve Bank of India Governor
Ending months of speculations about who will fill in the shoes of Raghuram Rajan at the Reserve Bank of India (RBI), Urjit Patel was today appointed as the new Governor of the Central bank. Read more.
TRAI allows telecos to increase mobile data packs validity to one year
The Telecom Regulatory Authority of India (TRAI) has allowed the telecom companies to increase of validity for mobile data packs to 365 days, from the current up to 90 days. Read more.
Entertainment News-
Even Thalaivar is a PV Sindhu fan: Rajinkanth's congratulatory tweet for shuttler gets over 17,000 retweets
In a country obsessed with cricket, shuttler PV Sindhu managed to do the impossible. The 21 year old star badminton player forced everyone to switch on their televisions and tune in to the final match of women's badminton singles in the Rio Olympics. In a nail biting match, Sindhu settled for silver medal competing with Spain's Carolina Marin. Read more.
3.3 cr people watched 'Sultan' in theatres making it India's 3rd most watched movie in last 15 years
Seems like it will be a really long time before superstar Salman Khan's 'Sultan' doesn't makes it to the headlines. Since its release on July 6, it has remained constant in tabloids owing to one reason or another. Read more.
The new A-Team: Arijit finally gets a chance to sing for Salman in 'Tubelight'
The controversy between superstar Salman Khan and Arijit Singh became a hot topic of conversation, a few weeks before 'Sultan' released. The singer posted an apology on Facebook asking Salman to retain his song in the movie. Read more.
Sports News-
Rio 2016: I'm on cloud nine, says India's youngest Olympic Silver medalist PV Sindhu
After bagging historic silver in women's singles badminton competition at the Rio Olympics, an elated PV Sindhu said that she implemented all the strategies and gave her best to achieve the feat. Read more.
Dipa Karmakar gets rousing welcome on homecoming , says 'Tokyo Olympics is my next target'
Gymnast Dipa Karmakar, who missed the bronze medal at the Rio Olympics but won hearts across the world, returned to India this morning. Read more.
Saina Nehwal undergoes knee surgery, may miss competitive action for four months
In a big setback for badminton star Saina Nehwal, who underwent a knee surgery at a Mumbai hospital, her father Harvir Singh today informed that that the 26-year-old athlete is likely to be out of action for four months. Read more.
Wrestler Narsingh Yadav's mother, village demand CBI probe
A day after wrestler Narsingh Yadav was handed a four-year ban by the Court of Arbitration for Sport (CAS) on a doping charge, stopping him from participating in the Rio Olympics, his mother Bhulna Devi has demanded a CBI probe into the "conspiracy to eliminate him from the Olympics". Read more.