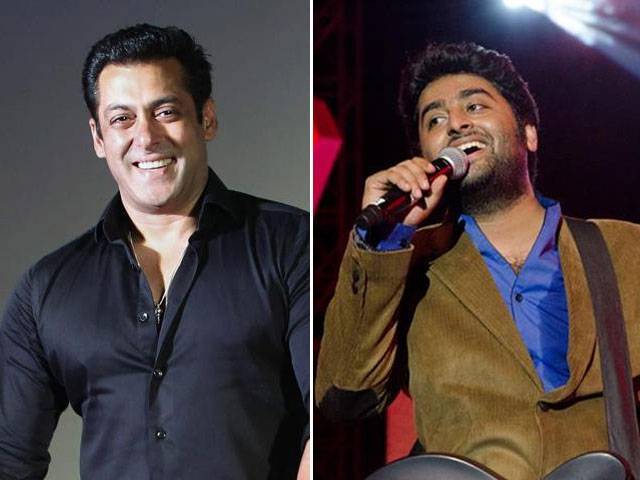 The controversy between superstar Salman Khan and Arijit Singh became a hot topic of conversation, a few weeks before 'Sultan' released. The singer posted an apology on Facebook asking Salman to retain his song in the movie.
His post created quite the furore in tinselvile.
Looks like the misunderstanding between the two stars has come to an end. Arijit will soon sing for Salman in the latter's upcoming movie 'Tubelight'.
"Yes I am singing for Tubelight. It was recently reported that I said I will never sing for Salman Khan. Who am I to make such arrogant and unwarranted remarks? As far as I am concerned, I am and have always been a Salman Khan fan,"
the hit singer confirmed the news and was quoted by a leading daily.
Arijit with his public apology had sparked a controversy. The 'Tum Hi Ho' crooner had said that since he 'misbehaved' with Salman at an awards functions a few years ago, the superstar ousted him from the 'Khan durbar'. He said that he had sung the song, 'Jag Ghoomeya' but Salman removed him from the movie 'Sultan'.
The makers of 'Sultan', had said that it was a creative decision and Salman had no hand in it.

With this recent development it seems Arijit has bagged something which he always wanted, a chance to lend his voice to Salman.
Directed by Kabir Khan, 'Tubelight' features Chinese actress Zhu Zhu as the female lead.