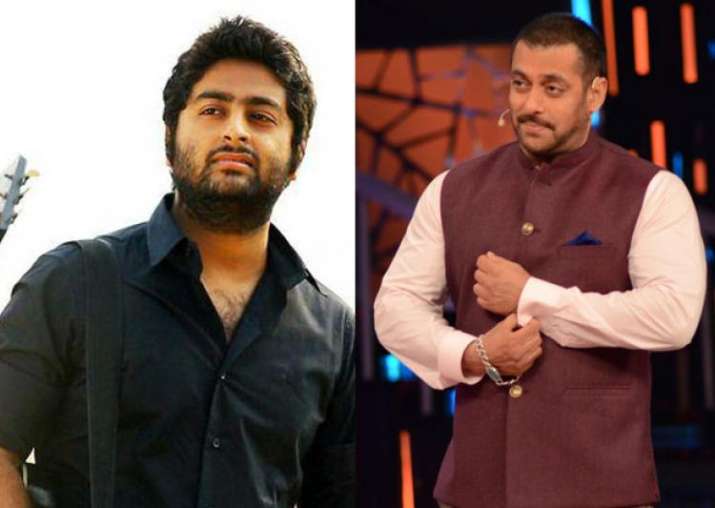 Salman Khan's 'Sultan' created a lot of buzz days before its release. The reason for this attention was not just Salman or the concept of the movie, instead the controversies around it, especially the one with singer Arijit Singh.
It is worth a mention that Arijit was eager to croon for Salman in 'Sultan'. In fact, he had also recorded the song 'Jag Ghomeya'. However, the 'Bajrangi Bhaijaan' star went on to replace the song with Rahat Fateh Ali Khan's version. According to the reports, Salman did this because of his tiff with the singer. It was reported that Arijit had taken a jibe on Salman at an award function a couple of years ago, which led to the latter holding a grudge.
Though Arijit tried his hard to mend things with the 'Dabangg' actor, but all went in vain. Recently, it was reported that after being fed up with Salman's attitude, the 'Tum Hi Ho' singer has decided not to sing for Salman ever.
While everyone was waiting if Salman has something to say on Arijit's 'rumoured' decision, the singer himself has cleared the air about the reports.
"Who said so? These reports are all false. I will soon be singing for Salman Khan," Arijit told a leading daily.
Interestingly, the singer had tried everything to convince Salman not to replace his song. Arijit even posted a public apology on social networking site Facebook, after which the tiff between the two got into the limelight.
On the other hand, Salman too had clarified his stand on replacing Arijit's song from 'Sultan', saying "In every film there are lot of singers who sing and director and producer who make the choice of who is going to be the best voice for the film. One voice was mine but that was also rejected, so why get so upset and so hurt. This is life".
Only time will reveal if Arijit Singh is able to reconcile with Salman Khan.