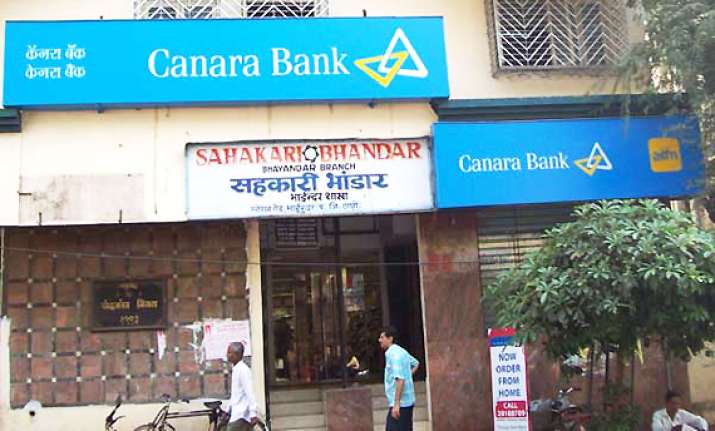 Bangalore, Oct 31: Canara Bank witnessed a 15 per cent dip in its net profit during this second quarter ending Semptember 30 which stood at Rs 852.22 crore as against Rs 1007.88 crore of the previous period.

"Net profit is lopwer because of higher provisioning made for NPAs", the Bank's Chairman and Managing Director S Raman told a press conference while releasing the Q2 and half yearly performance here.

However, the net profit of Rs 852.22 crore was higher than the Rs 726 crore achieved during this Q1, he said.

The operating profit rose to Rs 1605.33 crore as against Rs 1415.77 crore, he pointed out.

The global business of the bank rose to a level of Rs 5,30,515 crore as at September 2011, a y-o-y growth of 24.8 per cent and total deposits increased to Rs 3,12,577 crore, a growth of 25.4 per cent, Raman said.

Net advances grew by 23.8 per cent to reach Rs 2,17,938 crore, up from Rs 1,76,071 crore, he said.

The public sector bank's total income for Q2 incrased by a healthy 38.9 per cent to reach Rs 8443 crore, driven by a 41.8 per cent growth in income from loans to Rs 5,826 crore.

Highlighting the Half Yearly performance, he said net profit stood at Rs 1578.07 crore and operating profit at Rs 2876 crore.

The Bank's gross NPA ratio increased to 1.73 per cent (Rs 3793 crore) compared to the gross NPA ratio of Rs 1.49 per cent (2636 crore) as at September 2010, he said and attributed the increase in NPAs due to full migration to system based NPA recognition, irrespective of the size or category.

The net NPA ratio stood at 1.43 per cent (Rs 3117 crore) as at September 2011, he said.