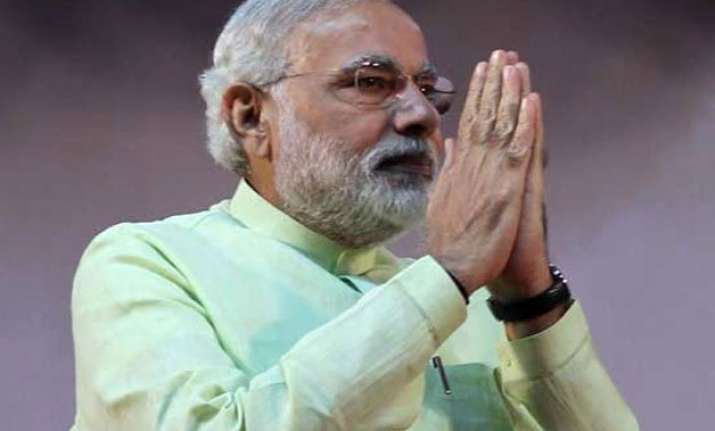 Varanasi: Prime Minister Narendra Modi's day long visit to his Lok Sabha constituency, Varanasi, has been cancelled due to heavy rainfall.
This is the second time in last one month that his visit was annulled due to bad weather.
Last time it was on June 28 when incessant rain forced the cancellation of his visit.
He was supposed to reach the city at 3:10 pm to inaugurate and lay the foundation stones for several development projects.
He was also schedule to address a public rally at DLW ground.
Earlier this morning, a laborer, who was involved in preparatory works for Modi's rally at DLW ground, was electrocuted to death. His name was Devnath and he was a resident of Midnapur, Bengal.