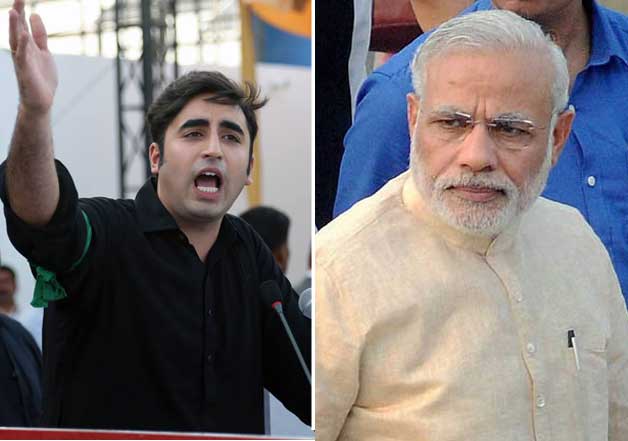 Spewing venom against Indian Prime Minister Narendra Modi, Pakistan Peoples Party (PPP)  chairman Bilawal Bhutto Zardari has termed him an 'extremist' and said that Modi was targeting Pakistan with an aim to divert attention from 'atrocities' being committed by India in the Kashmir Valley. 
Bilawal Bhutto also said that Pakistan should not expect anything from the Indian Prime Minister.
"I have said that Modi is an extremist and there should be no hopes attached to him," Bilawal Bhutto said while addressing a rally in Karsaz on Sunday.
"Narendra Modi is butcher of Gujarat and Kashmir," Bilawal Bhutto was quoted as saying by Geo News. 
28-year-old Bilawal Bhutto, son of former Prime Minister Benazir Bhutto, alleged that the people of the Kashmir Valley were struggling against Indian forces for their "right to self-determination".
The PPP leader also made four demands to Nawaz Sharif government and threatened that he would announce a long march on December 27 that if they were not fulfilled.
The four demands made by Bilawal Bhutto included formation of a parliamentary committee on national security, passage of his party's bill on Panama Papers, implementation on former president Asif Zardari's resolution on the China Pakistan Economic Corridor (CPEC) and the immediate appointment of a foreign minister.