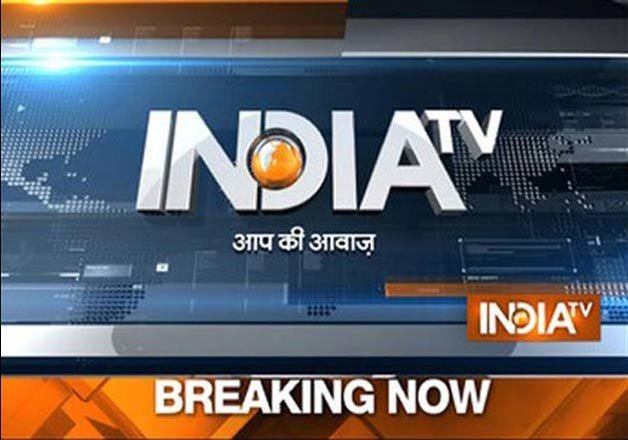 National News
Haryana remains tense as Jat leaders refuse to end stir; Delhi runs out of water
Chandigarh/New Delhi: Thousands of people continued to suffer as the violent agitation by Jat community protesters in Haryana entered the eighth day on Sunday. The agitation paralysed life in the entire state, cutting off all northern states from Delhi. Read More
Another soldier martyred as as gunfight continues in J&K's Pampore
Srinagar: A second army jawan died in the ongoing gunfight between security forces and militants in Jammu and Kashmir's Pampore. The soldier, belonging to the 9 Paras, succumbed to his injuries, taking the toll in the encounter to five including four security personnel. Read More
ER cancels four express trains to north Bengal
Kolkata: Eastern Railway today cancelled four express trains to north Bengal and Assam owing to the ongoing agitation by the GCPA demanding C category statehood or Union Territory status for Cooch Behar.
Budget Session starts on Tuesday; JNU, Pathankot, Rohith Vemula issues to dominate proceedings
New Delhi: Despite efforts to broker peace between the opposition and the government, the Budget Session of Parliament is set to start on a stormy note on Tuesday. Several issues like the JNU row, Dalit scholar Rohith Vemula's suicide set to dominate the proceedings of both the Houses. Read More
International News
7 die in 'random' Michigan shootings, suspect held
Michigan: A gunman drove around a western Michigan city randomly shooting people in the parking lots of a restaurant, car dealership and apartment complex, killing at least seven, including a 14-year-old girl, authorities said. Read More
Syrian TV: Two Blasts in the city of Homs; 14 killed, 29 wounded
Beirut: Two blasts in the central Syrian city of Homs killed at least 14 people and wounded 29 Sunday in the latest wave of violence to hit the city in recent weeks, state TV said. The television report said Sunday's blasts struck in the pro-government neighborhood of Zahraa — a frequent target for similar explosions. Read More
Hindu priest hacked to death in Bangladesh
New Delhi: A Hindu priest in Muslim-majority Bangladesh was hacked to death and two devotees injured in an attack Sunday on a temple in the country's north. Police said Jogeshwar Roy, 50, was attacked as he came out after people threw stones at the temple in Deviganj area of Panchgarh district. Read More
Business News
Five crore houses to be built for poor by 2022: PM Modi
Chhatisgarh: PM Modi on Sunday said five crore houses will be built for the poor by 2022 as he laid the foundation stone of 'Pradhan Mantri Awas Yojana'. He stressed on the need for skill development and asked the youth to be job creators. Read More
'Oil prices likely to remain low for 3-5 years'
New Delhi: Billionaire Mukesh Ambani, today said global oil prices are likely to remain low for 3-5 years, benefitting a net importing nation like India. "Well, as we see the situation (oil prices), it s low for long. And this is really the first time in the world that oil prices have gone down on incremental supply," he said.
Anti-dumping duty may be imposed on US chemical  
New Delhi: India may impose anti-dumping duty ranging between USD 15.55 and USD 127.82 per tonne on import of a chemical from the EU, the US and other regions to protect domestic industry from below-cost shipments.
Entertainment News
Right time for Ranbir to settle down, feels dad Rishi Kapoor
New Delhi: Actor Ranbir Kapoor recently made it to the 'singles' list after break up with long term girlfriend Katrina Kaif. But dad Rishi Kapoor might know all about what is happening in his life. At a recent interview, Rishi Kapoor was asked if he thinks that Ranbir should find an ideal girl and settle down. To this Rishi replied, "Of course, he should. He's 33 now. Read More
Big B misses award show due to ill health
Mumbai: Megastar Amitabh Bachchan was unable to attend the Zee Cine Awards held here last night due to ill health and he said he regrets not making to the ceremony. The 73-year-old actor, however, assured that the illness is not "alarming".
SRK holds no grudge for being detained at US airport
New Delhi: Nearly four years after he was detained at New York airport for over two hours by immigration officials, Bollywood superstar Shah Rukh Khan on Sunday said he holds no grudge even though it was very uncomfortable to be stuck for no reason.
Sports News
JNU row: MS Dhoni praises armed forces, says 'men in uniform protect freedom of expression'
New Delhi: After Indian wrestler Yogeshwar Dutt and cricketer Guatam Gambhir voiced their concerns over the ongoing uproar on the issue of freedom of expression, it is now Team India's skipper MS Dhoni who has called for respect to the armed forces. Read More
Hope me & Rohit have a long career like Sachin-Sourav: Dhawan
Kolkata: Their understanding of each other's game improving with every match, Indian opener Shikhar Dhawan today said he and Rohit Sharma would look to not just emulate but surpass the success of the legendary Sachin Tendulkar- Sourav Ganguly pair.