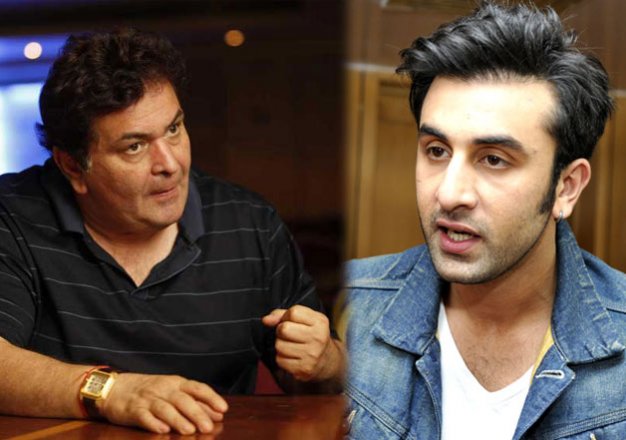 New Delhi: Actor Ranbir Kapoor recently made it to the 'singles' list after break up with long term girlfriend Katrina Kaif. Since then, his personal life is gaining more attention than his career.
So far, Ranbir has successfully managed to evade media questions about his relationship. But there is someone who might know all about what is happening in his life - it's his dad Rishi Kapoor.
The veteran actor is known for hitting the hard questions out for the 'SIX' with his straight forward and blunt replies even when it's about son Ranbir Kapoor's love life.
At a recent interview, Rishi Kapoor was asked if he thinks that Ranbir should find an ideal girl and settle down. To this Rishi replied, "Of course, he should. He's 33 now. But having said that, it's entirely upto him who he chooses. I never asked my father who I should marry. I just went to him for his blessings. Ranbir, too, will not seek our approval; only our blessings. I would never do matchmaking for him."
So, Rishi Kapoor has made his stand clear and he seems quite composed on the issue of his son's marriage. Now, it's up to Ranbir Kapoor whom he chooses to be his 'soul-mate'.   
Though, Rishi's stance surely makes it to the new age parenting goals.