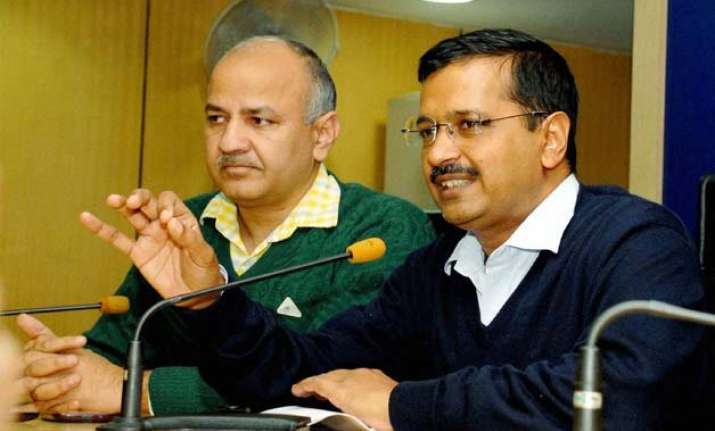 New Delhi: In a far-reaching reform initiative, Delhi government today scrapped management and all other quotas except for the Economically Weaker Sections in private schools for nursery admissions, putting 75 per cent of total seats in the open.
It also warned that institutions flouting the order would be taken over by the education department.  After a Cabinet meeting, Chief Minister Arvind Kejriwal said management quota has been the breeding ground for "biggest scandal" in the education sector in the country, asserting that his government will not be a "mute spectator" to it.
He said the government has decided to scrap 62 "arbitrary and discriminatory" criteria listed by the schools on their websites for admissions.
The criteria abolished by the government ranged from—first born child to parents education to parents' achievement. The government made it clear that there cannot be any screening of the children or their parents.
Kejriwal said the cabinet has taken a decision to scrap the quotas and 75 per cent of the total seats except 25 per cent for the Economically Weaker Section (EWS), will be up for grabs by all admission seekers.
Certain criteria put out by the schools were "very shocking" and in violation of Article 14 of the Constitution relating to equality before law, he said.
The decision by the government came in the midst of the admission process for nursery classes in over 2,500 private schools in the capital.  
"What is management quota? Under it, you get admission if someone is recommended by a chief minister, education minister, judge, police commissioner, SHOs or by an income tax official. Either it is recommendations or seats are sold.  
"Management quota is the biggest scandal in the country which the Delhi government is scrapping. 75 per cent admissions in the private schools will be under open category.  Other than EWS category, there will be no other quota," Kejriwal told a press conference.
Warning schools of stringent action in case of violations, he said his government will use all available options against erring institutions, including takeover.  
"If they do not budge, they can be derecognised or government can take them over," he said, adding "the mafia had captured the education system and made it a business.
The government will not tolerate this."Following the Cabinet decision, Directorate of Education issued an order directing all the private unaided recognised schools to "develop and adopt criteria for admissions for the 75 per cent Open seats to entry level classes for session 2016-17 which shall be clear, well defined, equitable, non-discriminatory, unambiguous and transparent." All these criteria and their points were to be uploaded on the departmental website.