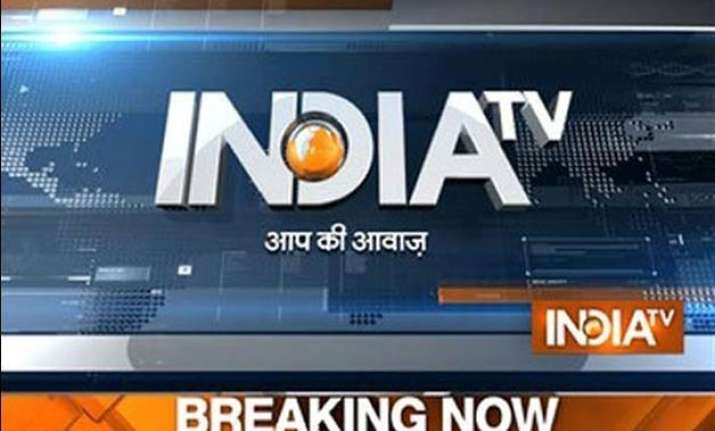 National News-
FM Jaitley withdraws EPF tax proposal announced in Budget 2016
Finance Minister Arun Jaitley today announced the rollback of his budget proposal that allowed a part of the Employees Provident Fund withdrawal to be be taxed. Jaitley made the statement in the parliament today. Read More
'My pressure worked': Rahul Gandhi seeks credit for EPF tax rollback
Congress Vice-President Rahul Gandhi on Tuesday sought credit for the government's rollback of proposed move to tax EPF withdrawals. In a series of tweets, Gandhi said the government was "forced" to listen to the people and roll back the "patently unfair" tax on EPF. Read More
17 PSU banks move Supreme Court to stop Mallya from leaving country
It seems that there is no end to the troubles of beleaguered industrialist Vijay Mallya. After the ED's money laundering case and the halt on the payment of $75 million from U.K.-based Diageo Plc, now a consortium of PSU banks has moved Supreme Court seeking direction that he should not be allowed to leave India. Read More
IAF to get first batch of female fighter pilots on June 18
As the world celebrates International Women's Day today, Indian Air Force chief Air Chief Marshal Arup Raha announced that the IAF will get its first batch of female fighter pilots on June 18th this year. Read More
Sonia Gandhi pitches for passage of Women's Reservation bill
Congress President Sonia Gandhi today used the occasion of the International Women's Day to seek an early passage to the Women's Reservation bill that seeks to reserve a third of legislative seats in India for women. Read More
Bihar ministers in soup over 'courtesy meet' with life-term convict Shahabuddin in Siwan jail
The Nitish Kumar government on Tuesday came under fire from the opposition BJP when its ministers were caught on camera dining with former Rashtriya Janata Dal (RJD) MP Mohammed Shahabuddin in a Siwan jail. Read More
International News-
Tunisia bloodied: At least 53 dead in clashes near Libyan border
Exceptionally deadly clashes between Tunisian forces and extremist attackers left at least 53 people dead today near Tunisia's border with Libya, the government said, amid growing fear that violence from Libya could destabilize the whole region. Read More
More than 150 Shebab fighters killed in US strike in Somalia
A US air strike on a Shebab training camp in Somalia over the weekend killed more than 150 militant fighters who were planning a large-scale attack, likely against African or U.S. personnel, the Pentagon said Monday. Read More
Business News-
Maruti Vitara Brezza prices start at Rs 6.99 lakh; returns 24.3kmpl mileage
Maruti Vitara Brezza was finally launched in India today during an event in Mumbai. Priced between Rs 6.99 lakh – Rs 9.68 lakh (ex-showroom, Delhi), the Vitara Brezza is available in a total of 3 trim levels – LDi, VDi and ZDi – and six variants. Deliveries for the vehicle will begin immediately across the nation.
Samsung launches Galaxy S7 and S7 Edge: 5 things you need to know
Samsung has launched its flagship smartphones - Galaxy S7 and Galaxy S7 edge - in India at an event in Delhi. Both these smartphones were announced at the Mobile World Congress in Barcelona last month. Here are all the details on Samsung's newest smartphones. Read More
Entertainment News-
Katrina decides to 'move on' from her 'love nest'. Is Salman at help again?
The year 2016 started off with the news of Katrina Kaif and Ranbir Kapoor's break-up. The couple, who was living together, parted ways after seven years of relationship. Read More
"I will leave Saif and marry Arjun Kapoor," says Kareena Kapoor
Actress Kareena Kapoor has kicked off the promotions of her upcoming movie, 'Ki & Ka'. In this R. Balki directorial, Bebo will be romancing actor Arjun Kapoor. Apart from being in awe of him, seems Kareena has grown a different affection towards him all together. Her recent statement proves so. Read More
Sports News-
Maria Sharapova admits to failing drug test at Australian Open
Tennis mega star Maria Sharapova shocked the world of sports after she announced a failed drug test at Australian Open, saying a change in the World-Anti-Doping Agency banned list led to the violation. Read More
ICC World T20 begins today, two qualifiers to be played in Nagpur
The sixth edition of the World T20 cricket tournament will kick off in Nagpur today with two qualifying matches being played between associate nations. Read More