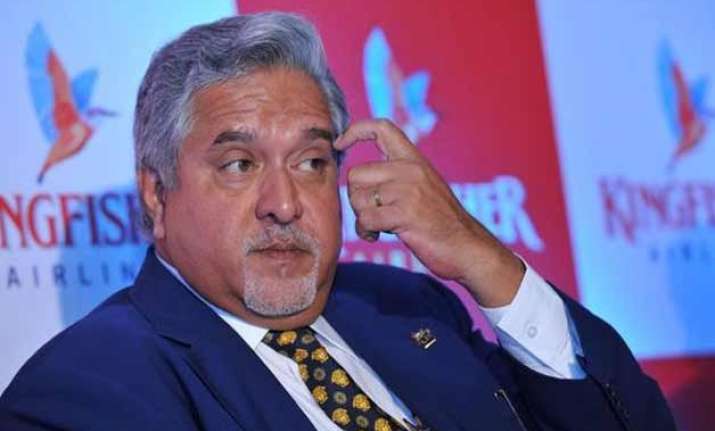 New Delhi: It seems that there is no end to the troubles of beleagured industrialist Vijay Mallya, after the ED's money laundering case and the halt on the payment of $75 million from U.K.-based Diageo Plc,now a consortium of PSU banks has moved Supreme Court seeking direction that he should not be allowed to leave India
The apex court has agreed to hear the plea of the 16 public sector banks, in addition to SBI plea, tomorrow.
Mallya owes a consortium of 17 banks a sum of about Rs 8,000 crore in loans.
The Bengaluru Bench of the Debt Recovery Tribunal on Monday temporarily restrained U.K.-based Diageo Plc from paying $75 million to him as per the reported agreement signed with him.
The DRT ruled in favour of creditors led by State Bank of India that said they had the "first right" to the money.
Mallya, widely known as the 'King of Good Times' in his heydays, had to quit recently as Chairman of United Spirits -- a company founded by his family in which he sold majority stake to UK-based liquor giant Diageo. As part of the deal that also ended a year-long boardroom battle at United Spirits, Diageo had agreed to pay Mallya USD 75 million.
Not just that, the Enforcement Directorate (ED) registered a money laundering case against him and others in connection with the alleged default of loans worth Rs 900 crore from IDBI Bank, PTI reported, citing officials. Both cases are related to loans given to the Mallya-owned Kingfisher Airlines, which stopped flying in October 2012.
Furthermore, his arrest and seizure of his passport may also be on the cards and agencies are probing a possible money laundering case against him as well.
Mallya claims innocence and defamation on part of these banks and the media for reporting on the developments.
"Personally, I am not a borrower or a judgement defaulter. Despite pledging blue-chip securities and depositing significant amounts in court, a successful disinformation campaign has ensured my becoming the poster boy of all bank NPAs (non-performing assets)," Mallya said.