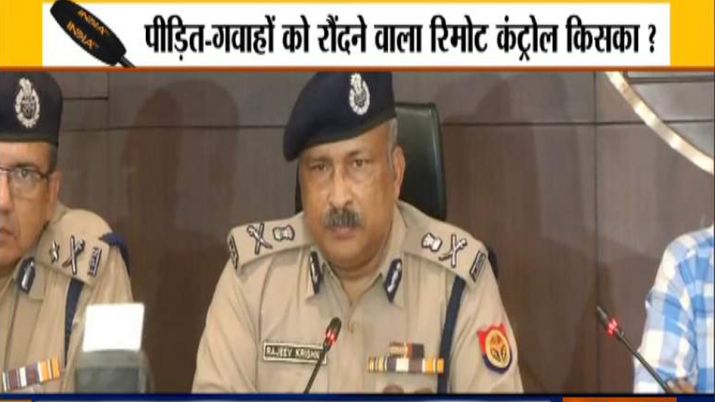 Uttar Pradesh Police on Monday addressed a press conference over Unnao rape victim accident case. Commenting on the accident, the Uttar Pradesh DGP said an FIR in the case has been filed in Rae Bareilly. 
Over the dark number plate of the truck with which the rape victim's car had collided, the Uttar Pradesh DGP said the owner had not paid the amount of the vehicle after financing it. The number plate of the truck was blackened as the driver wanted to escape financier, the Uttar Pradesh police said. 
An investigation into why the Unnao rape victim's family had refused to take security along them is also underway, the Uttar Pradesh police said. 
Unnao rape case survivor's car was hit by an over-speeding truck in Rae Bareli on Sunday, killing two members of her family while leaving her and their advocate critically injured.
Now fingers are pointing towards BJP MLA Kuldeep Sengar, who is an accused in the rape case. He was arrested on April 13 last year. However, there is no link established as yet.
The accident took place around 1 pm as the family, which lives in Unnao -- about 45 kms from state capital Lucknow -- was on its way to the district jail in Rae Bareli to meet her uncle.
He is serving a life term in a separate case. It was raining heavily at the time of the accident. The truck that hit the vehicle had its number plate scrubbed with black paint. The driver and owner of the truck have been arrested.
Also Read | Unnao rape survivor car crash: Uttar Pradesh DGP terms it accident, Yogi Adityanath says ready for CBI probe
Also Read | Unnao girl who accused BJP MLA Kuldeep Sengar of raping her hit by truck; mother dead
Video: Unnao rape survivor hurt in deadly collision, UP DGP promises of fair and free probe in the incident