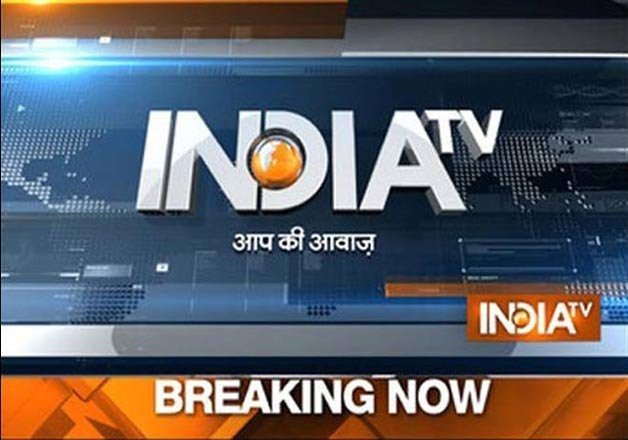 National News
Borrowers to get additional 60 days to repay loans up to Rs 1 cr: RBI
In view of the cash crunch being faced by borrowers after demonetisation of high value notes, the Reserve Bank of India (RBI) today provided additional 60 days for repayment of housing, car, farm and other loans worth up to Rs 1 crore. This is applicable to loans payable between November 1 and December 31, the RBI said in a notification.
Kanpur Train Tragedy: Rail Min says guilty won't be spared as death toll mounts to 142
Rescue operation is still underway as the death toll in one of the worst rail disasters in the country that took place when the Indore-Patna Express derailed near Kanpur, has reached 142. "Though the chances of any recovery (of bodies) are remote, but we don't want to take any chances, hence continuing the rescue operation," an NDRF personnel said.
Great sentiment in favour of notes ban, should respect it: Nitish resolute in support for PM Modi
Even as most of the opposition is standing against Narendra Modi's demonetisation drive, Bihar CM Nitish Kumar is resolute in his support to the Indian Prime Minister. Kumar said, "Prime Minister Modi is now riding a tiger which could damage his alliances, but there's great sentiment in favour of his move and we should respect that."
Days after daughter's lavish wedding, I-T raids at mining baron Janardhan Reddy's Bellary office
Mining baron and former Karnataka minister B Janardhan Reddy, recently in news for an extravagant wedding of his daughter, on Monday faced the ire of Income Tax department which raided the office of his mining company in Karnataka's Bellary. The department also conducted surveys in Bangalore and Hyderabad on service providers engaged for wedding of Reddy's daughter.
Bains brothers dump Navjot Sidhu's Awaaz-e-Punjab, join ranks with AAP
Barely two months after former BJP MP Navjot Singh Sidhu floated Awaaz-e-Punjab, its co-founders Bains brothers have bid adieu to the new dispensation to join ranks with the Arvind Kejriwal-led Aam Aadmi Party which will be contesting Assembly elections for the first time in Punjab. 
Defence Minister commissions largest-ever 'Made-In-India' warship INS Chennai
Defence Minister Manohar Parrikar today commissioned 'INS Chennai', the third indigenously designed guided missile destroyer in the Kolkata class. Notedly, INS Chennai is the largest-ever warship to be built in India.
International News
27 dead, dozens injured in suicide attack at Kabul mosque
At least 27 people were killed and dozens injured after a suicide bomber on Monday triggered a powerful explosion at a Shiite mosque in the Afghan capital, Pajhwok News agency said. The blast took place in the Darul Aman area of the city, local media reported.
India-American, an ISIS sympathiser, sentenced 40 months imprisonment
An Indian American man who tried to go to Syria with his teenaged brother and sister to join the ISIS terror organisation has been sentenced in Chicago to 40 months in prison. Mohammed Hazra Khan, 21, became on Friday the first person of Indian origin to be convicted and sentenced in the US for ISIS connections.
Mistaken for Muslim, Sikh youth abused and harassed at US store
A 22-year-old Sikh, studying at the prestigious Harvard Law School, was allegedly abused and harassed at a store near the campus by a man who mistook him for a Muslim. Over 200 incidents of hateful harassment and intimidation across the US have been reported since Donald Trump won the presidential election.
Business News
Centre allows farmers to use Rs.500 notes to buy seeds
The Narendra Modi government today allowed farmers to purchase seeds with the old high denomination bank notes of Rs.500 from the state-run outlets. The finance ministry said: "To further support farmers for the current Rabi crop, the govt has decided to allow farmers to purchase seeds with old Rs 500 notes."
Old notes worth Rs 5.44 Lakh cr deposited in banks post demonetisation, over 1L cr withdrawn: RBI
Since the government announced scrapping of Rs 500 and Rs 1000 notes, banks have received Rs 5.44 lakh crore worth of old high denomination currency, Rs 33,006 crore of which was exchanged with valid notes, the Reserve Bank of India informed today. The figure was collected from banks upto November 18. 
Demonetisation: Under-staffed I-T department likely to target big fish violating deposit norms
The Centre's warning that people depositing over Rs. 2.5 lakh cash in their accounts would face penalty following the big bang announcement demonetising old Rs 500 and Rs 1,000 notes could fall short of the desired impact. For, officials of the Income Tax department may find it very difficult to assess over 6 to 7 lakh cases in a year owing to insufficient manpower.
Entertainment News
Reel life Neerja, Sonam Kapoor receives an award on behalf of real life Neerja
Actress Sonam Kapoor received Mother Teresa Memorial International Award for Social Justice 2016 yesterday on behalf of Neerja Bhanot. Neerja was an air-hostess who died during a Pan Am flight hijack in 1986 while saving lives of passengers. She was honoured for her bravery.
Koffee With Karan: Ranbir and Ranveer entertain audience with their crazy antics
Two heartthrobs of nation Ranveer Singh and Ranbir Kapoor are all set to share the Koffee couch in the next episode of 'Koffee With Karan'. The recently released video is evidence that the episode is going to be a laughter dose to all their fans. From copying Katrina's 'Chikni Chameli' moves to spilling some dirty secrets, the duo didn't leave a single chance to show their Bromance.
Alia is all praises for her 'Badrinath Ki Dhulania' co-star Varun
Actress Alia Bhatt praised Varun Dhawan to the heights. She said that Varun had only improved in his career and had given only hit films. She further said that the actor was good in the comedy space and having 100 per cent trajectory rate. After 'Humpty Sharma Ki Dulhania', the duo is teaming up once again for 'Badrinath Ki Dhulania'.
Sports News
Sack BCCI officials not fulfilling criteria, appoint GK Pillai as Observer: Lodha panel in Supreme Court
In a fresh blow to the Board of Control for Cricket in India (BCCI), the Supreme Court-appointed Lodha committee on Monday recommended that certain officials who do not fulfil the criteria laid out by it, should be removed from their post.
Spinners shine as India register massive 246-run win over
India rode on a superb bowling performance to beat England by 246 runs in the second cricket Test at the ACA-VDCA Stadium here on Monday, to lead the five-match series 1-0. Chasing 405, England lost wickets at frequent intervals on the fifth and final day to end their second innings at 158.