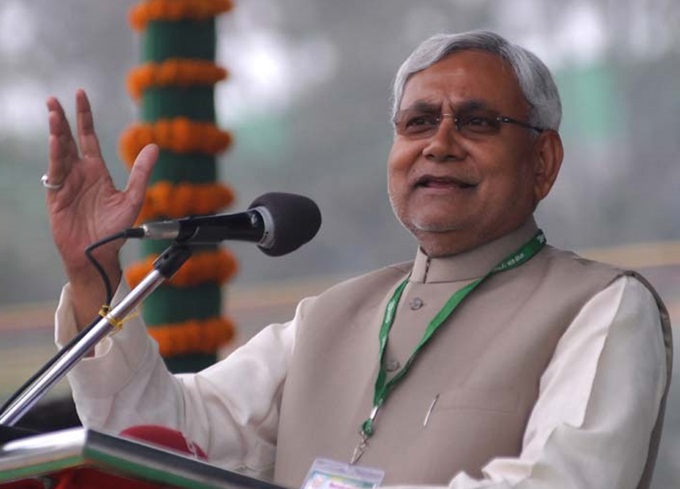 Even as most of the opposition is standing against Narendra Modi's demonetisation drive, Bihar Chief Minister Nitish Kumar is resolute in his support to the Indian Prime Minister.
Addressing his party workers, Kumar said, "Prime Minister Modi is now riding a tiger which could damage his alliances, but there's great sentiment in favour of his move and we should respect that."
"The party will not hesitate to highlight these inadequacies," the Chief Minister added, referring to the hardships being faced by people since the notes ban was imposed by the government.
On November 8, Prime Minister Narendra Modi in a historical address to the nation said that just a few hours later, the high-denomination notes would be pulled from circulation as part of his commitment to ridding India of black money and corruption.
The Opposition united to slam the Centre for its abrupt decision-making which has caused a great deal of inconvenience to the common man.
The government has argued that without the element of total surprise, the reform would have been ineffective.
"I am in favour of the decision to demonetise Rs 1000 and Rs 500 notes which will help end '2 number ka dhanda' (illegal business)," Nitish had said, though he criticised the Centre for not making proper arrangements leading to inconvenience to the common man.
However, his party member and Rajya Sabha MP Sharad Yadav differed from Kumar's stand and likened the demonetisation drive to the emergency.