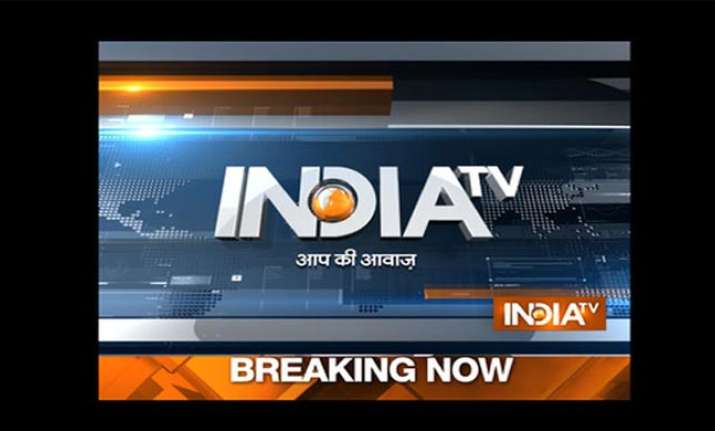 National News
It's a massive operation; ATMs will dispense new notes in some time: FinMin Arun Jaitley appeals for patience
Finance minister Arun Jaitley today appealed the citizens to have patience and not rush to the banks and ATMs to get their work done. Aware that the level of the operation is foreseen, he said that it will take some time before all the ATMs starts dispensing the new currency notes.
Demonetisation a 'surgical strike' on common man, not black money: Kejriwal blasts PM Modi
Launching a fresh attack on the Modi government over demonetisation, Delhi Chief Minister and Aam Aadmi Party (AAP) convenor Arvind Kejriwal on Saturday described the November 8 decision as a 'surgical strike' on common man and demanded immediate roll back of the move.
Demonetisation: Congress gives notice for discussion in Rajya Sabha
The Congress party has given a notice for discussion on the demonetisation issue in Rajya Sabha on first day of Parliament`s Winter Session beginning November 16.
BJP yet to decide whether to a project a CM candidate in UP: Amit Shah
The Bharatiya Janata Party (BJP) President Amit Shah today said that his party is yet to decide whether to project anyone as chief ministerial candidate in upcoming Assembly polls in Uttar Pradesh.
SYL issue: Punjab CM Badal writes to President Mukherjee, seeks meeting
Punjab Chief Minister Parkash Singh Badal has written a letter to President Pranab Mukherjee and sought time to meet him along with his Council of Ministers on the Satluj-Yamuna Link canal issue.
International News
'Demonetisation not an overnight decision', PM Modi hits out at opposition for questioning move
Prime Minister Narendra Modi roday said that he was aware of the hardship people were facing because of the demonetisation move, but emphasized that it was necessary in the larger interests of the nation.
India will not become a pawn for Japan to contain China: State media
Despite differences between New Delhi and Beijing on many issues including India's NSG bid and terrorism, the Chinese media believes that  India will not become a pawn in the hands of  Japan which wants to contain China.
Anti-Trump protests continue across US, President-elect praises protesters' 'passion'
Thousands of people across the US continued to march down streets and interstates opposing Republican Donald Trump's surprise victory in the presidential election, hours after the President-elect praised their 'passion'.
Business News
Banks, ATMs mobbed for third day as people struggle to deposit, exchange and withdraw cash
Tens of thousands of anxious people massed outside banks and ATMs across the country today for a third day to deposit, exchange their scrapped Rs 500 and Rs 1,000 notes and also to withdraw cash.
This bug on Facebook 'killed' Mark Zuckerberg, other users
Facebook founder Mark Zuckerberg was accidentally killed by a bug along with several other users - with messages being posted on their accounts meant for memorialised profiles.
Demonetisation effect: Buy any HP notebook today, pay in 2017
Providing a breather to customers facing cash crunch following the demonetisation of Rs 500 & Rs 1000 currency notes, HP India has announced payment holiday for all notebook customers. This facility will be available under a special zero-interest EMI scheme and no down payment will be required at the time of purchase.
Entertainment News
Kapil Sharma set to make debut appearance in 'Koffee With Karan'
The famous celebrity talk show 'Koffee With Karan' is back with its fifth season. After Twinkle Khanna made her debut on 'Koffee couch', it's time for comedy king Kapil Sharma to sip coffee with the ace director Karan Johar.
Not 'Mardaani', we need new word for female valour: Amitabh Bachchan
Megastar Amitabh Bachchan today lauded the West Bengal government for its efforts in the field of women education and also demanded that society should have a different word for woman bravery other than 'Mardani'.
Watch: 'Haanikaarak Bapu' Aamir ruthlessly trains Geeta-Babita in Dangal's first song
Much to the excitement of his fans, superstar Aamir Khan shared the first song of his much awaited film, 'Dangal'. Titled as 'Haanikaarak Bapu', the song portrays Aamir as an adamant father, who ruthlessly trains his daughters for Olympics.
Sports News
Ind vs Eng, 1st Test: Saha, Ashwin put India in strong position after Virat's hit-wicket [Lunch Report]
Stumper Wriddhiman Saha and off-spinner Ravichandran Ashwin put on an undefeated 50-run stand to take India to 411/6 at lunch on the fourth day of the opening Test against England here on Saturday.
Rohit Sharma undergoes 'successful' thigh surgery in London
Indian batsman Rohit Sharma undergoes a thigh injury in London and will be discharged in the next 24 hours, BCCI announced via tweet on Saturday.