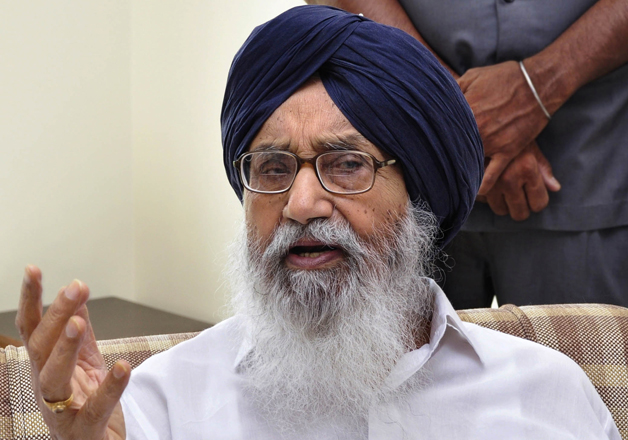 Punjab Chief Minister Parkash Singh Badal has written a letter to President Pranab Mukherjee and sought time to meet him along with his Council of Ministers on the Satluj-Yamuna Link canal issue. 
In the letter, the Chief Minister said that the government respects the constitution and the Supreme Court but Punjab has constitutional and legitimate right over its waters.
However, no official confirmation could be made as senior officers were not contactable.
Both Congress and Shiromani Akali Dal has asked their Parliament members to raise the issue during the upcoming Winter Session.
A special session of Punjab Assembly has been summoned to discuss the situation arising after the apex court verdict.
Punjab had suffered a serious setback on Thursday as the Supreme Court held as unconstitutional the 2004 law passed by it to terminate the Sutlej-Yamuna Link canal water sharing agreement with neighbouring states.