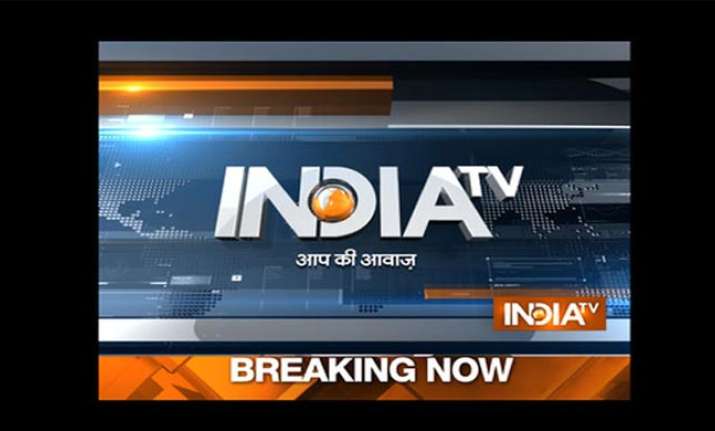 National News
Pakistan readies plans to target six Indian cities to avenge surgical strikes: Intel sources
Pakistani agencies are planning to launch major terror strikes in India to avenge the Indian Army's surgical operations across Line of Control last month. The revelation was made through some specific inputs received by intelligence agencies and were discussed recently, sources said.
My head hangs in shame over Dalit atrocities, says PM Modi; calls for efforts to correct 'social anomalies'
Calling for more focussed efforts to correct social anomalies in the country, Prime Minister Narendra Modi today said his "head hangs in shame" over incidents of atrocities on dalits that take place even after 70 years of Independence.
Big relief for Smriti Irani as court dismisses fake degree case against her
In a big relief to Union Textile Minister Smriti Irani, the Patiala House Court today refused to summon her in the fake educational degree case.
Ready to deal with any misadventure from across LoC, says Army
Amid the rising number of infiltrations and ceasefire violations after surgical strikes on terror camps in Pakistan-occupied-Kashmir last month, the Army today said it was prepared to deal with any misadventure from across the LoC by Pakistani troops or terrorists.
Ramayana museum a mere 'lollipop', says BJP MP Vinay Katiyar; wants Ram Mandir construction soon
The Centre's decision to build a Ramayana museum in poll-bound Uttar Pradesh has triggered a fresh Ram Mandir debate with ruling Bhartiya Janata Party MP Vinay Katiyar calling the museum a mere "lollipop" against the temple. 
International News
Now, US refrains from commenting on PM Modi's 'mothership' remark at BRICS Summit
Amid mixed reactions over India's failure to get BRICS nations to acknowledge Pakistan's role in sponsoring terror across the border comes another blow. The United States today refrained from making any comment on Prime Minister Narendra Modi's remarks calling Pakistan as the 'mothership' of terrorism.
US accuses Russia, China of being selective in 'war against terrorism'
The United States has raised serious questions over the commitment of Russia and China to the 'war against terrorism'.
'China-Pak Economic Corridor' could become another 'East India Company', fear Pakistani senators
Amid the ongoing euphoria in Pakistan over the benefits of China-Pakistan Economic Corridor (CPEC), the Islamic Republic's lawmakers from the upper house have expressed the apprehension that the CPEC could turn into another 'East India Company' if the country's interests were not actively protected.
Business News
Delhi HC dismisses Cairn India's plea to export surplus crude oil from Barmer
In a setback to Cairn India, Delhi High Court has rejected its plea seeking permission to export excess crude from its oil field in Rajasthan was dismissed by the Delhi High Court today.
Three-day GST Council meet begins today; tax rate, compensation formula high on agenda
The crucial three-day meeting of the Goods and Services Tax (GST) Council is slated to begin from today.
Jio 'getting ragged' by rivals but we can handle it, says Mukesh Ambani
Reliance Industries chairman Mukesh Ambani on Monday said his new telecom venture Jio is not a gamble but a well thought-out and well-engineered business, while terming the trouble with interconnectivity as similar to a meritorious student "getting ragged"
Entertainment News
Won't work with Pak artistes again just let this one go: Karan Johar breaks silence on ADHM row
Filmmaker Karan Johar, whose upcoming directorial 'Ae Dil Hai Mushkil' is mired in controversies following presence of Pakistani actor Fawad Khan, has finally broken silence on the matter today. In a video message, Karan said that he will not work with Pakistani actors in the future, but wants people to remember that 300 Indian people have put all they had in the movie.
Harshvarshan Kapoor speaks up on the failure of 'Mirzya'
Verteran actor Anil Kapoor's son Harshvardhan recently made his big Bollywood debut with Rakeysh Omprakash Mehra's much hyped 'Mirzya'.
First look: Vidya Balan is a murderer and kidnapper in 'Kahaani 2'
The first look of actress Vidya Balan from her upcoming movie 'Kahaani 2' was unveiled earlier today. The look is no where close to the first movie where she was saviour, as it features Vidya in a haggard look with words 'Wanted for Kidnapping and Murder' written in bold.
Sports News
Cut all ties with Pakistan till cross-border terrorism ends, says cricketer Gautam Gambhir
Indian cricketer Gautam Gambhir today called for cutting off all ties with Pakistan till the time Islamabad brings to an end "cross-border terrorism" emanating from its soil.
SC dismisses BCCI's review petition against its verdict accepting Lodha panel recommendations
The Supreme Court today dismissed a review petition filed by the Board of Control for Cricket in India (BCCI) urging the apex court to look into its verdict accepting the Lodha panel recommendations.
Saina Nehwal appointed to International Olympic Committee's Athlete's Commission
Badminton ace Saina Nehwal, has been appointed as a member of the International Olympic Committee's (IOC) Athletes' Commission, what is being seen as a rare honour for an Indian sportsperson.