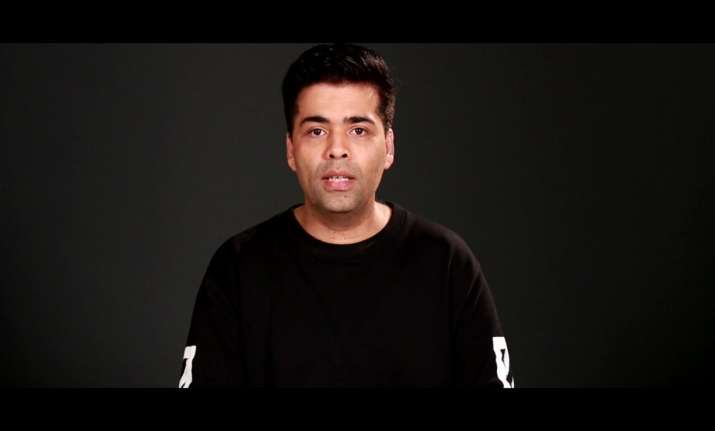 Filmmaker Karan Johar, whose upcoming directorial 'Ae Dil Hai Mushkil' is mired in controversies following presence of Pakistani actor Fawad Khan, has finally broken silence on the matter today. In a video message, Karan said that he will not work with Pakistani actors in the future, but wants people to remember that 300 Indian people have put all they had in the movie.
"I'd like say that of course I'll not engage with talent from the neighbouring country given the circumstance but with same energy I beseech you to know that over 300 Indian people in my crew have put their blood, sweat and tears into ADHM," Karan said.
"I don't think it's fair to them to face any kind of turbulence on account of other fellow Indians," he added.
Political parties have demanded ban on the movie, replacement of Fawad and even threatened to vandalise multiplexes if the movie is screened.
The movie has already been banned by cinema owners association and open threats by MNS have hinted that it may not see a smooth release.
Speaking on this Karan said, that when he shot the movie in September- December last year, the circumstances were different. He said that through his movies he has always promoted love and peace.
"When I shot my film Ae Dil Hai Mushkil in Sept-Dec last year,the climate was completely different, circumstances were different". There were efforts made by our Govt for peaceful relationships with the neighbouring country and I respected those efforts then," said Karan.
However, the ace filmmaker added that it pains him when he is labelled an anti-national by many. 
"For me my country comes first, nothing else matters to me but my country," said a distressed Karan.
He added that he understands the anger and sentiments of the country as he feels the same.
With Karan speaking on the matter, it remains to be seen if his movie sees a smooth release or no. After the veiled threats of MNS to do everything they can to not allow the release, the Mumbai police today assured the producers of safety.
'Ae Dil Hai Mushkil' is slated to release on October 28.