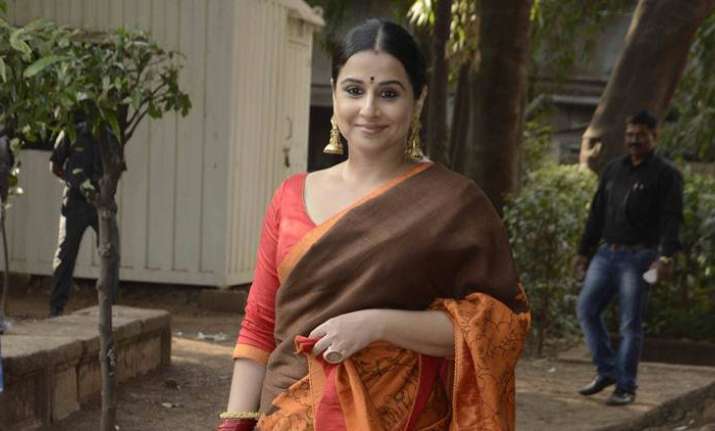 The first look of actress Vidya Balan from her upcoming movie 'Kahaani 2' was unveiled earlier today. The look is no where close to the first movie where she was saviour, as it features Vidya in a haggard look with words 'Wanted for Kidnapping and Murder' written in bold.
In the upcoming movie Vidya goes by the name Durga Rani Singh and is aged 36 years. She is a fugitive while actor Arjun Rampal plays a cop.
The sequel of the movie will be helmed by Sujoy Ghosh and is set in backdrop of Kolkata. Here is the poster for you: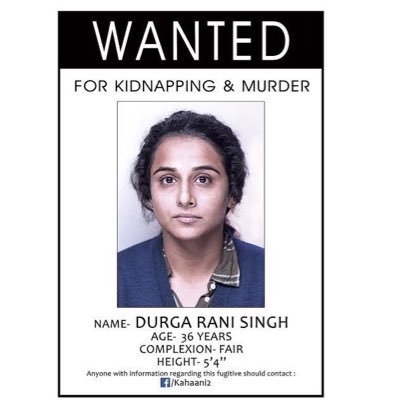 In the first movie, Vidya played the role of Vidya Bagchi who comes to Kolkata in search of her missing husband. Vidya won hearts with her hard hitting performance in the mystery thriller, and was also rewarded the National Award for best actress in 2012.
'Kahaani 2' is slated to hit theatres on December 2. It was earlier rumoured that Vidya's movie will clash with Alia Bhatt starrer 'Dear Zindagi' on 25th of November. This would have made the clash another big one since 'Dear Zindagi' also features Shah Rukh Khan.
The clash was averted because the production company Pen India Limited has amiable terms with Mahesh Bhatt, Alia's father.  
"I have known Jayantilal Gada for several years now and we are like family. Both 'Kahaani 2' and 'Dear Zindagi' are unique films and deserve a solo release. And it will also help both films in the long run," Mahesh Bhatt reportedly said about the movie.
With the first look being intriguing enough, we wonder what magic the team weaves this time. The expectations are definitely sky high.