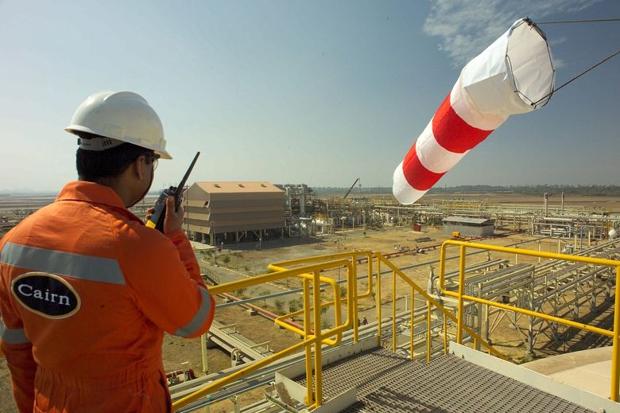 In a setback to Cairn India, Delhi High Court has rejected its plea seeking permission to export excess crude from its oil field in Rajasthan was dismissed by the Delhi High Court today.
Justice Manmohan said that under the production sharing contract (PSC) between Cairn and the central government, the company would get a right to seek permission to export its share of the crude oil only after India attains self sufficiency.
The court said in the absence of a notice from the Centre saying India has attained self sufficiency, Cairn "can only claim compensation" from the government under the dispute- resolution mechanism provided under the PSC.
"Writ petition and applications being bereft of merits are dismissed with liberty to invoke the dispute resolution mechanism in the production sharing contract," the court said.
The court, on August 10, had reserved the verdict in the matter in which the firm had argued that the export policy gave it the right to export.
During arguments, Additional Solicitor General Tushar Mehta, appearing for Ministry of Petroleum and Natural Gas, had opposed Cairn India's plea saying it cannot be permitted to export crude as "no unrefined petroleum product is allowed to be exported".
However, the counsel appearing for the firm had argued that no policy has been placed by the ministry before the court which says that crude cannot be exported.
The government had said that export of country's domestic crude oil cannot be allowed as it would be detrimental to national interest considering the fact that nearly 85 per cent of required crude was imported.
Cairn India's counsel had said they were ready to sell crude within India provided they got the benchmark price.

Cairn has a production-sharing contract with government under which the company gets 70 per cent of crude produced from Barmer, with the rest going to the government.
Under the contract, government or its nominee can pick up the company's share of crude and what is not picked up, and sell it to private players or exported, Cairn had claimed, adding after the crude is sold, the government gets 70 per cent of the profits.
It had claimed that as a result of selling excess crude to private domestic companies like Reliance and Essar, at rates lower than international prices, the government was losing about Rs 4.5 crore per day.
Cairn had claimed it had made several representations to the Directorate General of Foreign Trade for permission to export the crude, but did not get any response.
It had written to Indian Oil Corporation to canalise export of the crude, but got no response from it as well. IOCL is the canalising agent for the export of crude.